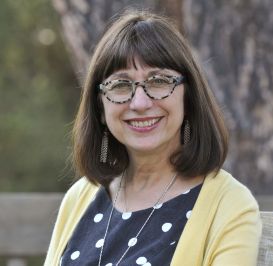 Maryanne Wolf, Ph.D. - Director, Center for Reading and Language Research
Author Proust and the Squid: The Story and Science of the Reading Brain
Reading Redefined:
Deep reading, learning, and the impact of digitization
On Friday, September 30, 2016, 77 participants gathered at Lansing Community College's West campus to learn more about deep reading and how digital reading has changed our learning. We were excited to have Maryanne Wolf, a preeminent researcher in the field, as our keynote speaker. In addition to her own published research, she has been featured in numerous articles and interviews. The event was not recorded, but links to some readings on the topic can be found below.
eBooks. Websites. Blogs. Twitter. Facebook. Many of us are awash in digital information, and in the early 21st century much of our reading has migrated from print on paper to text on screens. What has been little understood or even recognized is the way that our reading habits are affected by the medium that we use. This is starting to change.
Recent scholarship has inspired articles and media reports (see links below), and awareness is growing that our choice in reading technology - printed book, Kindle, iPad, computer monitor - makes an important difference in our understanding and retention of what we read.
Since eBooks began to appear, but especially after Amazon introduced the Kindle, demand from our patrons has meant that librarians are busy selecting, acquiring, and loaning digital books. But few of us have stopped to consider the implications for readers of the new formats. On September 30, a collaborative of library service agencies sponsored Reading Redefined: Deep reading, learning, and the impact of digitization, a one-day symposium to discuss the ways that reading is changing as our environment and interactions become ever more digital.

This project was supported, in part, by the Library of Michigan with federal funds from the Institute of Museum and Library Services.
Sponsors
Library of Michigan

Michigan Cooperative Directors Association
Midwest Collaborative for Library Services

Michigan Library Association

Agenda
9:30     Welcome & Introduction
9:40     Keynote address: Maryanne Wolf, Ph.D.


11:15   Break with coffee
11:30   Connected Reading: Apps and Approaches for Teaching Digital Texts
            Troy Hicks, Ph.D., Professor of English, Central Michigan University
            Kristen Hawley Turner, Ph.D., Associate Professor English, Fordham University
12:00      Technology Tools to Support Close and Critical Digital Reading
            Katherine Lester, School Library Media Specialist, Plymouth-Canton Community 
            Schools
12:30   Lunch
1:30     "I Just Need a Quote": How Students Really Consume Research Texts
            Steven Putt, Systems and Web Librarian, Grand Rapids Community College
            Sean C. Mackey, Assistant Professor of Developmental Writing, Grand Rapids
               Community College
2:00     Q & A with Maryanne Wolf
2:45     Break with sweet snacks
3:00     Reading teacher preparation redefined in Michigan
             Sean Kottke, Ph.D.
3:30     Adjournment
Links to Resources
92 Percent of Students Prefer Paper Books Over E-Books: Survey

Dr. Natalie Phillips, Michigan State University - The Brain and Reading

Is Online Skimming Hurting Reading Comprehension?

Why Johnny Can't 'Deep Read'

The Reading Brain in the Digital Age: The Science of Paper versus Screens

The Shallows: What the Internet is Doing to Our Brains

92 Percent of College Students Prefer Reading Print Books to E-Readers 

How Has Google Affected The Way Students Learn?

A Lively Mind: Your Brain on Jane Austen

What Jane Austen Can Teach Us About How the Brain Pays Attention