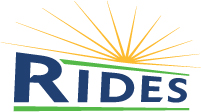 Please submit a RIDES Assistance form if your library will be closed days other than the normal scheduled days of service or the scheduled RIDES holidays. 
Closings of less than 30 days duration should be submitted no more than 14 days prior to closing.
Extended closings of more than 30 days should be submitted at least 2 weeks prior to closing.
There will be no RIDES delivery service the following days:
2019
2020