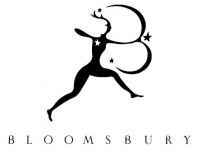 License terms
For more information contact:
Bloomsbury Publishing's Academic & Professional division specializes in the humanities, social sciences and visual arts. In addition to several thousand eBooks, Bloomsbury publishes a rapidly-increasing range of innovative digital platforms including Drama Online, Berg Fashion Library, Churchill Archive, Bloomsbury Collections and the forthcoming Fashion Photography Archive.
Vendor website: http://www.bloomsbury.com/us

What's new
Product list
Product not listed? Request a quote for any product or contact Group Purchasing at
services@mcls.org
or 800-530-9019 ext 401.

Berg Fashion Library
The Berg Fashion Library is a unique online portal which offers fully cross-searchable access to an expanding range of Berg content collections -- including the full text of the Encyclopedia of World Dress and Fashion. Written by an international team of renowned scholars, the encyclopedia and Berg Fashion Library serve as a source for all issues relating to the art and anthropology of costume, dress, and fashion.
View More
View Less

Bloomsbury Architecture Library
Bloomsbury Architecture Library is a leading digital resource for the study of architecture, urbanism, and interior design. Its dynamic digital platform offers access to wide-ranging collections of text and image content, from architectural history to cutting-edge design guidance.
View More
View Less

Bloomsbury Popular Music
From acid house to zydeco, from Acapulco to Zanzibar, Bloomsbury Popular Music provides unrivalled scholarly coverage of modern popular music worldwide, from the early 20th century to the present day.
With its fast-expanding range of exclusive content, Bloomsbury Popular Music is an invaluable resource for students, academics and researchers in disciplines from music, ethnomusicology and the performing arts to media and communication, cultural studies, anthropology and sociology.
View More
View Less

Design Library
Bloomsbury Design Library provides cutting-edge scholarly coverage of design and crafts world-wide, from 1500 BCE to the present day. It offers an expanding range of authoritative reference and book content, alongside a rich selection of museum object images, which are fully searchable and underpinned by an intuitive taxonomy for seamless navigation.
View More
View Less

Drama Online Core Collection
Originally created by Bloomsbury Publishing Plc and Faber and Faber, the resource Core Collection currently includes over 1,500 playtexts from Methuen Drama, The Arden Shakespeare, and Faber and Faber. The platform also includes 700 images from the Victoria and Albert Museum and American Shakespeare Centre.
From the works of Aeschylus in 5th Century BC to the present day, Drama Online provides unique access to the finest drama literature. Titles include the most highly regarded scholarly editions of Shakespeare— The Arden Shakespeare Series—as well as works from Henrik Ibsen, Bertolt Brecht, Harold Pinter, Oscar Wilde, Caryl Churchill, Simon Stephens, David Mamet and Katori Hall. The collection is continually updated with the very latest writing from new and established writers.
View More
View Less

Screen Studies
Screen Studies is a dynamic new resource for libraries, educators, students and researchers. Building on the success of the award-winning Drama Online library, Screen Studies utilizes similar functionality to deliver a broad range of content for film and media studies programs. Starting with an initial collection of nearly 270 screenplays and eBooks and updated annually, Screen Studies includes content to suit entire course needs with screenplays by leading screenwriters and award-winning directors; cult and classic films and critical and contextual writing on film history, theory and practice, from the beginnings of cinema to the present day. It also includes practical instruction on screenwriting, TV, animation and filmmaking technique.
View More
View Less