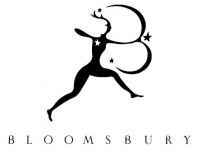 Bloomsbury Publishing's Academic & Professional division specializes in the humanities, social sciences and visual arts. In addition to several thousand eBooks, Bloomsbury publishes a rapidly-increasing range of innovative digital platforms including Drama Online, Berg Fashion Library, Churchill Archive, Bloomsbury Collections and the forthcoming Fashion Photography Archive.
Vendor website: http://www.bloomsbury.com/us

What's new
Product list
Product not listed? Request a quote for any product or contact Group Purchasing at
services@mcls.org
or 517-939-1382.

Anchor Yale Bible Commentaries

Anchor Yale Bible Dictionary

BBC Drama Films

Berg Fashion Library

Bloomsbury Applied Visual Arts

Bloomsbury Applied Visual Arts

Bloomsbury Architecture Library

Bloomsbury Dress and Costume Library

Bloomsbury Popular Music

Critical Studies & Performance Practice

Design Library

Drama Online Core Collection

Library of Catholic Thought Collection on Theology & Religion Online

Library of Catholic Thought Theology & Religion

Maxine Peake as Hamlet

National Theatre Collection 1

National Theatre Collection 2

Nick Hern Books Modern Plays

Patsy Rodenburg Acting Masterclass: Shakespeare in the Present

RSC Live Collection

Screen Studies

Shakespeare's Globe on Screen (2008-2015)

Shakespeare's Globe on Screen 2 (2016-2018)

Shakespeare's Heroes and Villains

Stage on Screen

Stratford Festival Shakespeare Collection

TCG Books Play Collection

The Classic Spring Oscar Wilde Collection

The Donmar Shakespeare Trilogy on Screen Collection

The Hollow Crown