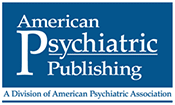 Resources
For more information contact:
The American Psychiatric Association (APA) is the medical specialty society representing 36,000 psychiatrists in the U.S. and from around the world.
American Psychiatric Publishing, a division of the APA, is the world's premier publisher of books, journals, and multimedia on psychiatry, mental health and behavioral science. APP offers authoritative, up-to-date and affordable information geared toward psychiatrists, other mental health professionals, psychiatric residents, medical students and the general public.
Vendor website: www.psychiatry.org

Product list
Product not listed? Request a quote for any product or contact Group Purchasing at
services@mcls.org
or 517-939-1382.

DSM-5 Library
DSM-5, Diagnostic and Statistical Manual of Mental Disorders Fifth Edition, is the latest edition of the most comprehensive resource used by health professionals, social workers, and forensic and legal specialists to diagnose and classify mental disorders. The DSM-5 Library is comprised of the four reference titles below. Note that these titles are included in PsychiatryOnline Premium:
DSM-5
DSM-5 Handbook of Differential Diagnosis
DSM-5 Clinical Cases
Spanish Edition of the Desk Reference to the Diagnostic Criteria from DSM-5
View More
View Less

PsychiatryOnline Core
The PsychiatryOnline Core package provides unlimited access to the DSM-5 and three peer reviewed journals:
DSM-5
Spanish Edition of the Desk Reference to the Diagnostic Criteria From DSM-5®
The American Journal of Psychiatry
Psychiatric Services
Psychiatric News
Psychiatric Research and Clinical Practice
View More
View Less

PsychiatryOnline Premium
The PsychiatryOnline Premium subscription allows your patrons unlimited online access to a rich, well-rounded psychiatry and psychology collection. This comprehensive collection covers diagnosis and differential diagnosis, case vignettes to bring abstract concepts to life, multidisciplinary treatment guidelines, the latest research—all within a single search and navigation interface that integrates journals and books.
The most current title list and persistent URLs can be found with the PsychiatryOnline Premium content on the American Psychiatric Publishing website.

View More
View Less