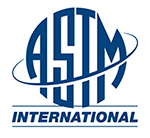 Resources
For more information contact:
ASTM International, formerly known as the American Society for Testing and Materials (ASTM), is a globally recognized leader in the development and delivery of international voluntary consensus standards. Today, some 12,000 ASTM standards are used around the world to improve product quality, enhance safety, facilitate market access and trade, and build consumer confidence.
Vendor website: www.astm.org

Trial information
Free trials are available. For quotes, trials, or other assistance, contact us at services@mcls.org.
Product list
Product not listed? Request a quote for any product or contact Group Purchasing at
services@mcls.org
or 517-939-1382.

ASTM Standards & Engineering Digital Library - Plus
The ASTM Standards and Engineering Digital Library (SEDL) is a vast collection of industry-leading standards and technical engineering information. The Library covers a broad range of engineering disciplines, including aerospace, biomedical, chemical, civil, environmental, geological, health and safety, industrial, materials science, mechanical, nuclear, petroleum, soil science, and solar engineering. The ASTM Standards and Engineering Digital Library (SEDL) includes 2 components:
All 13,000 ASTM Standards (Standards portion).
ASTM Manuals, Monographs, Data Series, STPs (Special Technical Publications) and 8 Journals -- all of which pertain to the development and application of standards going back to 1932. (DL Portion)
The Plus level provides access to the current, historical, and redlined versions of ASTM Standards.
View More
View Less