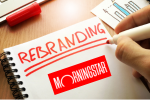 Morningstar offers independent investment research your patrons can trust. One of the industry's broadest securities databases, along with portfolio tracking and reporting capabilities and up-to-date financial news and insights, Morningstar is a powerful resource. To support your patrons' investing skills, Morningstar offers more than 100 virtual educational courses on topics like understanding companies, funds, bonds, and building a portfolio.
Morningstar Investment Research Center is moving forward with a new name, the Investing Center! The Investing Center will continue to provide Morningstar's top investment research in a modern interface with new financial tools and an expanded investment universe. The new platform will be rolling out starting Sept. 7, 2023.
Subscribing members will receive an email with the necessary details for a smooth transition. If you are interested in learning more about Investing Center or would like a quote, please contact MCLS Group Purchasing at services@mcls.org or 517-939-1382.