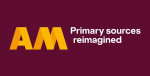 Obtain discounted pricing on AM's digital archives and technology platforms, which provide rich and invaluable resources for primary source teaching and research. AM proudly collaborates with libraries, archives, and heritage institutions to digitize the world's historical and cultural knowledge, making it easily accessible to all.
Geared toward the liberal arts, the AM 20th Century Social Movements package includes the following collections: American Indian Newspapers, Gender: Identity and Social Change, and Race Relations in America. Libraries can purchase either the full package or individual collections as one-time perpetual access purchases with discounts ranging from 15% for individual collections to 25% for the full package.
Reach out to Group Purchasing for more information and a quote at services@mcls.org.