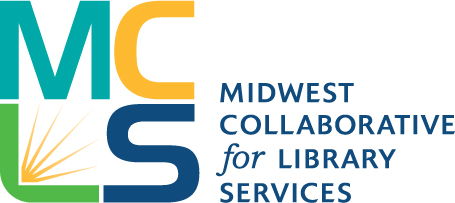 Lansing, MI—Ann Kaskinen, the K-12 MeL Engagement Specialist for the Midwest Collaborative for Library Services (MCLS), is the 2022 recipient of the MAISA Education Fellowship Award.
This award is given each year to an individual or organization who, among other qualities, places service above self-interest, advocates for the programs and services of public education, has shown leadership in support of public education, and has performed public service on behalf of MAISA, ISDs or K-12 education.
Ann began her career teaching high school English, social studies, and public speaking. After earning a library degree from Central Michigan University, she worked for 16 years as a K-12 Library-Media Specialist and gained additional experience as an ISD consultant, teen librarian for a public library, and government documents intern. She currently works with K-12 educators throughout Michigan to help them use the eResources in the Michigan eLibrary that support the MDE Academic Standards, the Essential Instructional Practices in Literacy, MITECS (Michigan Integrated Technology Competencies for Students), and information literacy.
Ann received the MAISA Education Fellowship Award for her exceptional work assisting ISDs during the COVID-19 pandemic. In addition to helping ISDs gain access to digital texts through the Michigan eLibrary (MeL), she delivered over 80 training sessions for 30 different Michigan ESAs/ISDs (Educational Service Agencies/Intermediate School Districts) and worked closely with literacy coaches throughout the state.
The award ceremony was held during MAISA's 2022 Summer Conference in Traverse City on June 23.
About MeL
The Michigan eLibrary (MeL) provides all Michigan residents free access to digital magazines, newspapers, journal articles, books, eBooks, online courses and evaluated websites, plus an interlibrary loan system to borrow materials from participating Michigan libraries. MeL is a statewide service of the Library of Michigan, an agency of the Michigan Department of Education. The Library of Michigan contracts with the Midwest Collaborative for Library Services (MCLS) and partners with several Michigan organizations and institutions to provide MeL services. Support for the Michigan eLibrary program is provided in part by the Institute of Museum and Library Services.
About MAISA
The Michigan Association of Intermediate School Administrators consists of administrators and superintendents from Michigan's 56 Intermediate School Districts. Its mission is "To support and facilitate collaboration of the unique and evolving work of Michigan's intermediate school districts (ISDs) and the communities they serve. MAISA provides leadership development, collaborative structures, project management, and collective and customized support for the work of its members." Learn more at gomaisa.org.