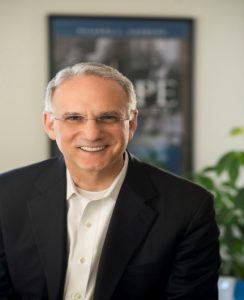 Richard C. Harwood is founder and president of The Harwood Institute for Public Innovation, a nonpartisan, independent nonprofit that teaches, coaches, and inspires people and organizations to solve pressing problems and change how communities work together. Under his leadership, the Institute's tools and approaches for deepening impact and change have spread to thousands of communities in the U.S. and nearly 40 countries, and through partnerships with some of the world's largest nonprofits including United Way Worldwide, the Corporation for Public Broadcasting, the American Library Association, and AARP.
After working on numerous political campaigns and a number of respected national nonprofits, and against the advice of many of his mentors, Rich founded what became the Institute when he was 27 years old, driven by a belief that we needed to do more to make sure everyone had a fair shot at reaching their God-given potential and that everyone's voice mattered. He continues this work today, helping people address the acrimony and divisiveness that have taken hold of our politics and public life and stand in the way of progress. He has authored a number of books and has spoken extensively on these subjects over the course of his career.
Rich, a native New Yorker, is a graduate of Skidmore College and Princeton's Woodrow Wilson School of Public and International Affairs. He is a father of two and lives in Bethesda, Maryland, with his wife Jackie, and their two dogs.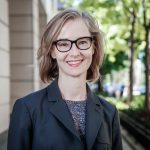 Mary Davis Fournier is the Deputy Director of the American Library Association Public Programs Office, and specializes in institutional partnerships, new project development, and community program support for public, school and academic libraries. Prior to ALA, she worked in neighborhood development, as Program Director at the Near South Planning Board (Chicago), and higher education as Programming Associate at Miami-Dade College's Miami Book Fair International (Florida).
Mary holds a M.Ed. in Education Policy Studies from the University of Illinois at Champaign – Urbana, and a B.A. in History and English Literature from the University of Wisconsin – Madison. As director of ALA's Libraries Transforming Communities initiative since its inception, Mary is honored to listen and learn from libraries and library workers across the nation as they embrace, adopt and shape the vital work of library-led community engagement.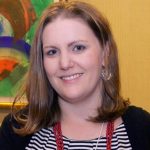 Courtney Breese is the Managing Director of the National Coalition for Dialogue & Deliberation (NCDD), a network of innovators who bring people together across divides to discuss, decide, and take action together effectively on today's toughest issues. Courtney directs NCDD's network programming, including its webinars and events. She also leads several on-going projects, including the Libraries Transforming Communities: Models for Change initiative in partnership with the American Library Association.
Courtney has worked with NCDD in various roles since 2009, serving as Conference Manager for the 2012, 2014, and 2016 national conferences and previously as a member of NCDD's Board of Directors. She is a trainer, mediator, and facilitator with extensive experience in the National Issues Forums framework. Prior to her current role with NCDD, Courtney worked with the Massachusetts Office of Public Collaboration, where she ran a mediation program and worked on numerous public engagement projects within state and local government. She has a BA in Social Work and Counseling from Franklin Pierce University, where she was first introduced to dialogue & deliberation and worked with the New England Center for Civic Life.
Courtney lives in the Bay Area with her filmmaker husband and their cat, Abby Normal.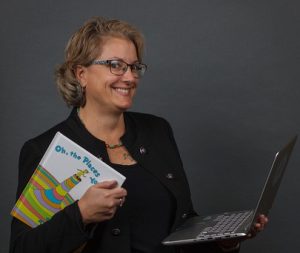 Cindy Fesemyer is the Director of Columbus Public Library in Columbus, Wisconsin. In this role, she oversees the day-to-day happenings at the beautiful and historic Carnegie library, while keeping an eye on the big picture and the library's role in the community. Cindy teaches courses entitled "Engaged Partnerships" and "Creating an Engaged Library" for the University of Wisconsin-Madison's iSchool. Additionally, she serves as a Library Trustee for the Madison Public Library.
Cindy advocates for positive change and a common good. Her professional life has been devoted to helping provide equal access to tools of political, social, and economic well-being to all people. As a librarian community organizer, she is devoted to the Harwood tools of community engagement and dabbles in many others. In her capacity as an engaged rural librarian, she sits on advisory councils for the ALA Libraries Transforming Communities: Models for Change program and the Philadelphia Free Library's IMLS Award for Community-Centered Librarianship. Pure and simple, Cindy is a real nerd for community engagement. It took her a while to get to practice it via libraries, though.
Librarianship is Cindy's second career, following 14 years in nonprofit administration, fundraising, and community organizing. After struggling to really connect with the communities served by the various non-profits for which she worked and volunteered, Cindy left it all behind for library school. Upon graduation from UW-Madison SLIS in May 2012, she was pleased to accept the position of Library Director at the Columbus Public Library in Wisconsin. Turns out, community engagement and social change are much more fun and effective for her as a public librarian than as a nonprofit administrator.
On a personal level, Cindy is sustained by her radio-host husband and their twin, teenage, soccer-fanatic daughters.
Michigan Community Engagement Panelists: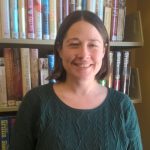 Amanda McLaren is the director of the Benzonia Public Library, housed in the historic Mills Community House. BPL is located in beautiful Benzie County, the smallest county in Michigan and Amanda's hometown.? Amanda is an active member of many community organizations and strives to be an asset to the community she serves. Whether in the library or out in the community, she shines her brightest while working alongside others that share a common vision of a better world, starting right at home.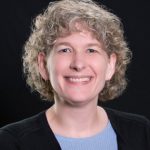 Everyone who knew Julie Meredith while she was growing up realized she would be a librarian long before she figured it out. She has worked in a variety of positions in public libraries in both Ohio and Michigan since she was 15 years old. Julie has her MLIS from Kent State University, but learned some of her most valuable lessons working with librarians throughout the State as a consultant for the Library of Michigan. In 2006 she took on a labor of love as the director of her struggling hometown library in Clarkston, Michigan where community engagement has helped it survive and thrive.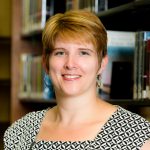 Erin Schmandt is currently the director of the Caro Area District Library, in the Thumb of Michigan, and serves as a library board member of the Millington Arbela District Library. She is passionate about small, rural, public libraries, so that is where she spends her time and energy. She spent ten years as the director of the River Rapids District Library in Chesaning, cutting her teeth on issues such as rural district library formation and fundraising via wine tasting. She acquired a Bachelor's degree from Western Michigan University in Business Administration and a MLIS from Wayne State University.