Contents:
News | Executive Director | Training | Special Offers | MeL
News
Looking for presenters for your staff in-service day?  MCLS can help.
If your staff development plan includes in-service days, MCLS can bring half-day or full-day training to your library. Our customized staff in-service training is created to apply to staff at multi-levels of the organization. We are currently offering the following training topics:
Community Engagement: You CAN Do It!
The Techie Has Left the Building: Now What Do I Do?
Customer Service: Identifying Excellent Service Through a Facilitated Staff Discussion
We can also facilitate customized discussions at your in-service days or retreats. Email Michelle at bradleym@mcls.org for more information and a price quote. Remember that MCLS member libraries receive a reduced rate!
Michigan library staff: Don't miss the opportunity for training on facilitation skills!
The Southfield location is sold out, but there are still slots at the other locations. In partnership with the Library of Michigan and MCLS, presenters from We Can Work It Out, LLC will lead four one-day trainings, which will include learning theory, practice of skills, and peer feedback. These trainings are open to all staff of Michigan libraries, with a particular focus on those who have gone through The Harwood Institute Public Innovators labs, with the purpose of helping you increase skills and knowledge necessary to ensure successful community engagement projects in your local communities. At just $40 per person including lunch, these events are a great opportunity to receive high-value training at a great-value price.
Save the date for the Linked Data for Libraries Users Group Meeting on May 1
As a result of a successful Linked Data Summit held in March 2017, MCLS facilitated the formation of a multi-state Linked Data for Libraries Users Group. The purpose of the group is for libraries to discuss the latest developments in Linked Data for libraries, share experiences, explore new products, and raise awareness. Toward this effort, there will be an All Users Group Meeting on Monday, May 1. We are looking for those who would like to do a short 10-minute presentation on Linked Data projects in libraries. For more information, or to propose a presentation for the meeting, visit the Users Group webpage.
Join us for Community Engagement Roundtables this month
We'll be gathering together in both states again this month to discuss community engagement efforts at your libraries. This time, we'll be in the eastern/thumb region of Michigan and in northeastern Indiana. Attendance is free and open to anyone with interest in community engagement, but pre-registration is requested. 
Mar 2, Caro Area District Library, Caro, MI
Mar 30, Allen County Public Library, Fort Wayne, IN
Creating space for community engagement
Join us on March 15 for this month's Third Thursday Twitter Chat. We'll be discussing Creating space for community engagement with staff from Oak Park Public Library, Oak Park, IL. Jodi Kolo and Lori Pulliam will chat about Idea Box and how and why to create space for community engagement. Idea Box is space created to provide changing exhibits that offers fresh ways to engage the community. Use the hashtag #MCLSchat.
New to Twitter?  Here are instructions.
Save money on your registration for the Computers in Libraries 2018 conference
Are you planning to attend the Computers in Libraries 2018 conference in April? If so, MCLS and Amigos Library Services can help you save money on early bird conference registration. Register for the conference using this link, and your discount should automatically populate. For more information on the conference and discount, click here. Please contact Nicole at Amigos at walsh@amigos.org with any questions.
MCLS announces new partnership with World Archives
MCLS is pleased to announce a new partnership with World Archives. World Archives houses NewspaperARCHIVE.com, the largest historical newspaper database online, containing tens of millions of newspaper pages from 1607 to the present. Every newspaper in the archive is fully searchable by keyword and date, making it easy to quickly explore historical content.
MCLS members can now take advantage of a group license and group discount for NewspaperARCHIVE.com. Request more information today by contacting Megan Bauerle at services@mcls.org or (800) 530-9019 ext 401.
---
Notes from the Executive Director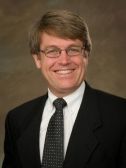 ar•ti•fi•cial : humanly contrived often on a natural model : MAN-MADE
in•tel•li•gence : the ability to learn or understand or to deal with new or trying situations; (2): the ability to apply knowledge to objective criteria
When you think about artificial anything, what do you usually think about? Artificial sweetener with its slightly metallic taste instead of pure, sweet sugar? Artificial flowers instead of plants with scent and beauty? Artificial respiration instead of breathing on one's own? In any of these cases, would you argue that artificial is superior to the real thing? Yet, we consistently seem to think that artificial intelligence (AI) and artificial reality either are way better than the real thing, or vastly more powerful and potentially dangerous. The former view is often assumed by technological optimists who believe we are on the cusp of a golden age because of machine learning and computers that think. The latter is more darkly uttered by technological pessimists who sometimes warn about the coming robopocalypse and disappearance of jobs and work. Ben Johnson, adult services manager at Council Bluffs Public Library, voices both optimistic and pessimistic views in his piece, "Libraries in the Age of Artificial Intelligence", which was published in the January/February 2018 Computers in Libraries.
---
Training
Meet the MCLS trainers: John Sterbenz
John Sterbenz has been employed at the Kresge Business Administration Library at The University of Michigan since 1992, joining its librarian ranks in 1998. He has spent over 18 years serving in various Technical Services roles at the library, including as manager of the unit since 2000.

When he teaches for MCLS from home, John's cat, CinderFella, knows it's "serious time" at the computer and sits quietly nearby, but isn't afraid to get vocal if he thinks John is asking him (and not the class) a question.
Read more fun facts, and a longer biography, of John here>>
John started teaching for MCLS (then MLC) back in 2005. He currently teaches two workshops, MeLCat Cataloging and MARC: An Introduction, for MCLS. His workshops are some of our highest-evaluated, and we are very grateful to have him on our teaching team.
March/April workshops
Legal Resources on the Internet, 2 day class, Mar 6-7 (online)
Assigning Library of Congress Call Numbers: Basic, 3 day class, Mar 6-8 (online)
Original Cataloging of Monographs Using RDA, 3 day class, Mar 13-15 (online)
Authorities, 3 day class, Mar 20-22 (online)
Writing for the Web, Mar 27 (online)
The Techie Has Left the Building: Now What Do I Do?, Mar 29 (Seymour, IN) (FULL)

BIBFRAME: An Overview, Apr 3 (online)
The Techie Has Left the Building: Now What Do I Do?, Apr 4 (Hammond, IN) (FULL)
Child's Play: Cataloging Children's Materials, Apr 4 (online)
RDA for Non-Catalogers: What Do I Need to Know?, Apr 5 (online)
Original Cataloging of Sound Recordings Using RDA, 3 day class, Apr 10-12 (online)
Copy Cataloging of Digital Resources Using RDA, 3 day class, Apr 17-19 (online)
Website Accessibility, Apr 19 (online)
Assigning Library of Congress Call Numbers: Intermediate, 3 day class, Apr 24-26 (online)

 
MeLCat/RIDES workshops
Special programs
For more information, visit our upcoming workshops and events page. If you have any questions, please contact training@mcls.org.
---
Special offers
Video and eBook offers from our vendor partners
Looking to spend that end-of-year pot of gold? Buy a new documentary or an eBook collection from our video and eBook vendor partners.
---

Ten millionth MeLCat filled request processed
The MeLCat shared catalog resource sharing program has been providing Michigan library patrons with materials since the service went live on January 10, 2005.
We are pleased to announce that the 10 millionth filled request was processed on January 17, 2018!
The title, A Gift of Glory: Edsel Ford and the Diego Rivera Murals at the Detroit Institute of Arts : A Play, by Karim Alrawi, was loaned by Oakland University to a Livonia Public Library patron.
Questions?
MeLCat questions and comments should be sent to melcathelp@mcls.org.
The MeL project is funded by the Federal Library Services and Technology Act (LSTA) via the Institute of Museum and Library Services (IMLS) through the Library of Michigan, part of the Michigan Department of Education. Additional funding is provided by the State of Michigan.