Contents:
News | Executive Director | Training | Special Offers | MeL | RIDES
News
Action against racism: thoughts from MCLS's executive director
Continued killings of Black Americans are an acutely painful reminder of systemic racism in our country, and leave many difficult questions. To me, the two most important questions are: What can I do? What can we do?

Our country's history regarding race and racism is an extremely difficult thing for many white people to talk about. However, part of why libraries and other cultural organizations are so important is that we help society ask and address hard questions, expose people to different perspectives, and promote lifelong learning. Discussing race and racism can lead to discomfort, particularly amongst people who have long held a dominant position in society. But without discomfort, we don't grow.
Call for nominations to serve on the MCLS Board of Directors
The MCLS Nominating Committee seeks nominations from the membership for the following openings on the MCLS Board of Directors:
Academic Library Representative (Indiana)
Special Library Representative (Indiana)
At-Large Representative (Michigan)
Research Library Representative (Michigan)
School Library Representative (Michigan)
Each seat has a three-year term, beginning Jan. 1, 2021, and expiring Dec. 31, 2023. The slate of candidates will be chosen from the nominations, voted on in September, and presented to the membership in early October. The deadline for submission of names is 5pm Eastern (4pm Central) on July 10, 2020.
Read more about the terms or submit nominations>>
Registration open for Foundations of Digital Literacy virtual workshop for Michigan library staff
Registration is now open for a new virtual training offered by MCLS in partnership with the Library of Michigan. Foundations of Digital Literacy is designed to help library staff gain confidence in everyday interactions with technology and is intended for participants who would like a basic introduction to digital literacy topics. This workshop is being offered multiple times throughout September and October to accommodate smaller participation limits in each session, which will allow for plenty of personal attention and lots of interactive small group activities.
For more information or to register, visit the event page or visit the MCLS store.
This project is made possible in part by the Institute of Museum and Library Services, with additional funding provided by the State of Michigan.
MCLS sponsors Unsub (formerly Unpaywall) subscriptions
Academic colleagues: MCLS is partnering with Unsub (formerly Unpaywall) to develop a group purchase. Named the "Most Impactful New Product" at the 2019 Charleston Conference, the Unsub tool examines open access journal data, institutional COUNTER data, and citation patterns to create a forecast of the impact of subscription decisions on library costs and article fulfillment. Unsub is currently able to examine usage of Elsevier and Wiley journals and is working to add SpringerNature titles soon. In her recent The Scholarly Kitchen article, "Taking a Big Bite Out of the Big Deal," Lisa Janicke Hinchliffe describes Unsub as, "the game-changing data analysis service that is helping librarians forecast, explore, and optimize their alternatives to the Big Deal."

Ten libraries are needed to establish a group purchase. To encourage participation, MCLS will sponsor the first 10 libraries that commit to a subscription. MCLS will pay 50% of the purchase price for a price of $500 (list price: $1,000.) To learn more about this offer or to commit your library, contact us at services@mcls.org or (800) 530-9019 ext 401.
Register now: trainings for Michigan library staff on leading effective meetings and conversations
MCLS will again be offering, in partnership with the Library of Michigan, training presented by We Can Work It Out, LLC on essential skills for library staff to facilitate effective conversations and meetings. These skills can be used in a variety of settings including staff and work meetings, strategic planning sessions, one-on-one interactions with library patrons, library-sponsored Community Conversations, and focus groups. These workshops, to be held online on six dates in September and October 2020, will include learning theory, as well as practice of skills and peer feedback. Because they are funded by the Library of Michigan, these trainings are only open to staff of Michigan libraries. Registration is now open for these small, interactive workshops and we expect them to fill fast, so claim your spot today!
This project is made possible in part by the Institute of Museum and Library Services, with additional funding provided by the State of Michigan.
Warsaw Community Public Library selects MCLS to provide strategic planning consulting services
We are pleased to announce that Warsaw Community Public Library in Warsaw, IN has selected Midwest Collaborative for Library Services (MCLS) to provide consulting services for strategic planning. We will be working with the library throughout the summer and into the fall of 2020.
Is your library interested in learning more about our consulting services? Visit our webpage to read more or contact us to request a quote.
---

Notes from the Executive Director
This month, the Collaborating Partners (Michigan Cooperative Directors Association, Library of Michigan, Midwest Collaborative for Library Services, Michigan Library Association, Michigan Association of Media in Education, and Michigan Academic Libraries Association) are offering Creating Inclusive Libraries: Gender and Sexuality Awareness, a series of three online events designed to inform libraries about how to better serve and employ persons who identify across a range of genders and sexual identities, known commonly as LGBTQ+, or more expansively, LGBTQIA+ (Lesbian, Gay, Bisexual, Transgender, Queer, Intersex, Asexual, plus other identities). The series is open to all. I hope you'll join us for as many sessions as your schedule allows.
In last September's MCLS eNewsletter, I highlighted a list of LGBTQIA+ resources, including organizations in Indiana and Michigan. This month, I'd like to provide an updated list, as a reminder for how to learn more about, support, and include LGBTQIA+ persons.
---
Training
Featured upcoming trainings: Facilitating Effective and Interactive Zoom Meetings & Boosting Workplace Wellness
This month, we'll be debuting two brand-new webinars from the MCLS Engagement, Consulting, & Training team, each inspired by what we've heard from YOU, our library community, during this pandemic time about your training needs.
Facilitating Effective and Interactive Zoom Meetings will be offered at three different times (July 9 morning, July 9 afternoon, and July 16) to allow for maximum participation, while keeping the groups small in order to include lots of hands-on practice. Facilitating an effective virtual meeting requires just as much planning and preparation as an in-person meeting. In this workshop, you will gain knowledge of how to leverage some of the advanced capabilities of Zoom in order to facilitate effective and interactive Zoom meetings and events.
Boosting Workplace Wellness (July 31) is designed to introduce the definition of, and importance of, wellness in the workplace. It will also introduce the learner to the PERMAH evidence-based framework for wellness developed by Professor Martin Seligman, which suggests that the presence in our lives of positive emotion, engagement, relationships, meaning, accomplishment, and health all cultivate our well-being. During this course, attendees will discuss and develop specific interventions (small actions) they can take.
Both are interactive courses that will involve discussion and hands-on practice, and participants should plan to have a microphone and turn their cameras on for full participation.
Learn more or register in the MCLS store>>
Upcoming MCLS workshops
On-Demand MCLS workshops
MeLCat/RIDES workshops
For more information or to see all upcoming workshops, visit our workshop and event registration page. If you have any questions, please contact us at training@mcls.org.
---
Special Offers
Stock up on library supplies
MCLS has negotiated discounts with several library supplies and equipment vendors on behalf of our members. These vendors include Brodart, Demco, Ingram, The Library Store, Kapco, Office Depot, Barcodes, Inc., and Vernon Library Supplies. You can find more information on discounts and how to order on each vendor's page.  
Special discounts from SAGE
From now until Nov. 30, 2020, SAGE would like to offer all academic MCLS members with the option to purchase or subscribe to CQ Researcher and/or Voting and Elections at a 20% discount. This is for new subscribers/purchasers.
CQ Researcher
The world is changing quickly, and separating fact from fiction has become a daunting challenge for students and other researchers. They need balanced, accurate, and accessible information to guide them on their research journey and help with developing and refining their research skills. For 95+ years, CQ Researcher reports have offered an incomparable roadmap to complex topics, with clear way-points and a trusted format to help researchers navigate and contextualize the day's most pressing issues and controversies.
Voting and Elections Collection
The Voting and Elections Collection provides in-depth insight into the American voter, major and minor political parties, campaigns and elections, and historical and modern races for Congress, the presidency, and governorships. With key elections data, historical information, and objective analysis, this dynamic research and reference tool puts the power directly into the hands of students, scholars, researchers, and interested citizens.
For a quote or more information about either of these subscriptions, contact Group Purchasing at services@mcls.org or (800) 530-9019 ext 401.
ProQuest advances Academic Video Online (AVON)
With almost 70,000 videos, AVON provides the most valuable content available, including hundreds of high-demand, thought-provoking documentaries, including CNN, Dow Jones, Sony Pictures Classics, BroadwayHD™, 60 MINUTES / CBS, PBS, BBC, FILM PLATFORM, and more. AVON supports campus teaching, whether on-site or online.  

Discounted pricing is available to new subscribers. For more information or a quote, contact us at services@mcls.org or (800) 530-9019 ext 401. 
LIBRO curbside pickup mobile app for public libraries
As part of its commitment to help libraries navigate service issues related to COVID-19, MCLS is partnering with LIBRO, a ConverSight.ai product, to provide special pricing on the LIBRO curbside pickup mobile app. Keep the safety of your community and library staff a priority by using LIBRO. LIBRO curbside pickup allows patrons to search and select materials from their mobile device and schedule a specific pickup time at the library. For library staff, LIBRO is a convenient method for monitoring curbside pickup requests and completing the delivery.
To obtain further information or a pricing quote, please contact services@mcls.org or (800) 530-9019 ext 401.
---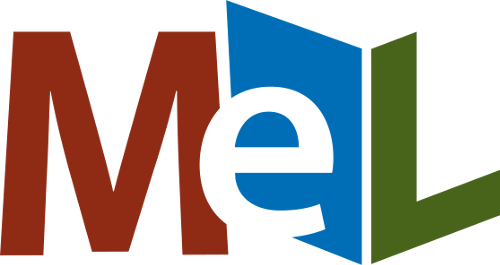 Complete the 'Ready for MeLCat' survey to let us know when staff will be prepared to resume MeLCat lending and borrowing.
Continue to monitor the MeLCat email lists for updates.
Check the MeLCat COVID-19 information page for processes and procedures.
Let us know if we can be of assistance: melcathelp@mcls.org.
Support for the Michigan eLibrary program is provided in part by the Institute of Museum and Library Services through the Library of Michigan, part of the Michigan Department of Education.
---

RIDES delivery services have been restored for most participants. Sites have established no contact delivery areas, and are quarantining materials to reduce the possibility of spreading the COVID-19 virus.
Continue to monitor the RIDES email lists for updates.
Check the MeLCat COVID-19 information page for processes and procedures.
Any time you have an issue or problem, notify us using the RIDES Assistance form.