Contents:
News | Executive Director | Training | Special Offers | MeL | RIDES
News
The Branch District Library has selected MCLS to provide strategic planning consulting services
We are pleased to announce that the Branch District Library in Coldwater, MI has selected Midwest Collaborative for Library Services (MCLS) to deliver consulting services to the board, staff, and community of the Branch District Library in developing a comprehensive strategic plan. Our full strategic planning service will include providing a data package, facilitating community conversations based on The Harwood Institute for Public Innovation's "Turned Outward" approach, and facilitating planning retreats.  Our work with the Branch District Library will commence in October 2017.

For more information about MCLS's strategic planning services, visit our webpage or contact consulting@mcls.org.
Linked Data for Libraries Users Group forming
As a result of a successful Linked Data Summit held in March 2017, MCLS is facilitating the formation of a multi-state Linked Data for Libraries Users Group. The purpose of the group is to allow libraries to discuss the latest developments in Linked Data for libraries, share experiences, explore new products, and raise awareness.
Andrea Kappler, Cataloging Manager for the Evansville Vanderburgh Public Library in Evansville, IN, has agreed to chair the steering committee. If you are interested in participating in the users group either as a member or a leader, please fill out this brief survey BY SEPTEMBER 8. Thank you to Andrea for taking the lead!
Read more and fill out the survey>>
Save money on your Internet Librarian conference registration
Are you planning to attend the Internet Librarian conference in October? If so, MCLS and Amigos Library Services can help you save money on early bird conference registration. Register for the conference using this embedded link, and your discount should automatically populate. If you need the discount code for any reason, it is 17AMI. Please contact Nicole at Amigos at walsh@amigos.org with any questions.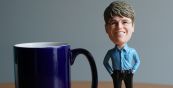 Send in your questions for Coffee with the Executive Director 
Our next online coffee and chat with MCLS Executive Director Randy Dykhuis will be Friday, September 8, at 9am Eastern (8am Central). This is an open chat, a chance to ask Randy any questions you have and talk about what MCLS can do for you, our members.
Randy will also be introducing our newest staff member, Pam Seabolt, Community Engagement Librarian for Indiana. We hope you'll log in for this short interview and a chance to meet Pam!
No need to register; just follow the steps on our webpage to go to the Zoom meeting!
Get instructions on setting up Zoom on your computer and logging into the chat>>
Community Engagement Roundtable discussions scheduled for September
We'll be gathering together in both states in September to discuss community engagement efforts at your libraries. Attendance is free, but pre-registration is requested. 
For this round of conversations, we'll be in Southwest Michigan at Kalamazoo Public Library on September 21 and in Northern Indiana at Mishawaka-Penn-Harris Public Library in Granger on September 22.
Third Thursday Twitter chat: Partnering outside the box

Join us on September 21 at 2pm Eastern (1pm Central) for our Third Thursday Twitter chat. This month's topic is "Partnering outside the box: Building partnerships to help fund collections or programs." Amie Thomas, Assistant Director at Brownsburg Public Library in Brownsburg, IN will host the discussion. Use the hashtag #MCLSchat.
New to Twitter?  Here are instructions.
Did you miss our August chat on Open Educational Resources?  We archived it for you.
---
Notes from the Executive Director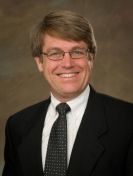 I will bet that in the very recent past a company representative who was trying to sell something to your library has said words like, "We have a stellar track record with our library partnerships," or "If you partner with our company we can help you provide superior service to your community." It seems like everyone wants to be a partner, not a product or service vendor. At the August "Coffee with the Executive Director," I talked about partnership and what "partnership" means to us at MCLS. It's such an important component of who we are that I wanted to elaborate a little further.
MCLS has a long history of finding ways for libraries and other library service agencies to cooperate with each other and do more together than could be done alone. That notion of partnership extends back to the very founding of INCOLSA and the Michigan Library Consortium, the two organizations that combined to form MCLS in 2010.
---
Training
Tips and tricks for our new registration system
By now, you may have had the opportunity to visit our new Training registration storefront, and perhaps you've even registered for a workshop. If you haven't yet had the chance, we encourage you to take a look!
We are finding that some of our members have been confused about how to properly log in, in order to be able to bill your institution for your workshops and receive your MCLS member discount. There is a registration demo tutorial on our website that we'd love for you to check out. Also, when on the store page, click "Account," then "Log In" on the right-hand side of the page. If you have EVER taken a workshop with us before, your same login will work. Rather than creating a new login (which will confuse the system if you have the same email address), simply click "Forgot Your Password" and prompt the system to send it to your email.
As always, if you have any trouble registering, please feel free to reach out to Gwen and Jan at training@mcls.org. We're here to help, and want to ensure you have a successful experience with registration! Hope to see you in a workshop, in person or online, soon.
September workshops
MeL workshops
MeL databases workshops
For more information, or to see our whole semester of workshops, visit our upcoming workshops and events page. If you have any questions, please contact training@mcls.org.
---
Special offers
Get ready to go back to school with MCLS! Our vendor partners are offering you, our members, special offers for many eBook collections, The Chronicle of Higher Education, and ProQuest's Academic Video Online.
For more information or to request a quote for any products available through MCLS, please contact Chrystal Babbitt and Megan Bauerle at services@mcls.org or 800-530-9019 ext 401.
Go back to school with a new eBook collection
MCLS members can now purchase discounted eBook collections from more than 10 vendors. Take advantage of these offers before they expire. The list of available collections can be found on MCLS's eBook offers page.
Are you interested in keeping up to date with academia?
A site license to The Chronicle of Higher Education provides unlimited premium access to Chronicle.com for your campus. Everything in the weekly print edition of The Chronicle is available to you online. This includes:
Current Issue - a table of contents for our most recent weekly issue
Archives - quick links to the last three years' worth of weekly editions and the ability to use the Search to access archives dating to 1989
Special Reports - 2017 Trends, The Digital Campus, and the 2016 Influence List
Data - The Almanac of Higher Education, Faculty Salaries, and a Title IX Tracker

Save up to 15% on new Academic Video Online subscriptions from ProQuest
With more titles (62,000+) and more exclusives (17,000+) than any other supplier, Academic Video Online gives your library the most comprehensive video solution available, at a predictable annual cost. In addition, you also receive:
Build-by-Choice Perpetual Rights: At the end of each subscription term, your entire subscription cost is automatically applied towards owning perpetual rights to your choice of video titles. The longer you subscribe, the more titles you own.
Media Hosting Service: FREE to subscribing libraries. Upload an unlimited amount of locally produced streaming content or content you've licensed from other vendors and make it visible to anyone you specify.


CINAHL Complete is the world's largest source of full text journals for nursing and allied health
CINAHL Complete provides full text for more than 1,300 of the most used journals in the CINAHL index, with no embargo. CINAHL Complete also contains indexing for more than 4,000 journals, as well as additional nursing and allied health research material including health care books, select conference proceedings, evidence-based care sheets, and quick lesson disease overviews. This comprehensive file is an essential research database covering all areas of nursing and allied health literature.
---

Welcome back to our MeLCat libraries
MeLCat welcomes back all of the schools that suspended MeLCat participation for the summer. Many other libraries had temporary closures due to construction and renovation projects, or moves to new locations. If you are in doubt, check the MeLCat Participating Libraries list for the most current status.
Pick Up Elsewhere testing in progress
Testing continues for Pick Up Elsewhere, a new option soon to be available to MeLCat libraries.
Questions?
MeLCat questions and comments should be sent to melcathelp@mcls.org.
The MeL project is funded by the Federal Library Services and Technology Act (LSTA) via the Institute of Museum and Library Services (IMLS) through the Library of Michigan, part of the Michigan Department of Education. Additional funding is provided by the State of Michigan.
---

If you are having any kind of issue or problem with your RIDES service, please let us know as soon as possible by submitting a message to the RIDES Assistance form. We can't fix a problem if we don't know about it!
Questions?
RIDES questions and comments should be sent to the RIDES Assistance form.