Contents:
News | Training | Special Offers | MeL
News
MCLS annual board retreat and meeting highlights
The MCLS Board of Directors met across two days, Thursday, Nov. 29 and Friday, Nov. 30, for their annual strategic planning retreat and November Board meeting. During the retreat, the Board considered ways to more fully engage with MCLS members, heard presentations from MCLS staff members about operations and achievements for 2018, and discussed ways to build on successes for 2019 and beyond. During their Thursday afternoon session, the Board utilized a World Café conversation to delve deeply into the question of membership engagement. The Board will continue their discussions about membership engagement into the new year and will develop a complete plan in 2019.
Search continues for the next MCLS Executive Director
From a highly-qualified pool and after first-round interviews with the Search Committee, the MCLS Board has invited three finalists to Lansing to meet the staff and further interview with the Board. As part of each interview, the candidates have been asked to prepare a presentation to be simulcast to the membership on the topic "Your First 100 Days as MCLS Executive Director." As a multi-state, multi-type library consortium, the MCLS Board values the feedback from our members, and we are excited to have you see each candidate's presentation. We hope that this format will give members, staff, and the Board a better understanding of the presentation, planning, and engagement skills of each finalist.
Each presentation will last no longer than 45 minutes total, and will take place on Jan. 8 at 10am; Jan. 8 at 3pm; and Jan. 9 at 10am. All times are Eastern. Please register by Jan. 4. Registrants for each session will receive a meeting invitation with candidate information and the link to view the simulcast of their presentation.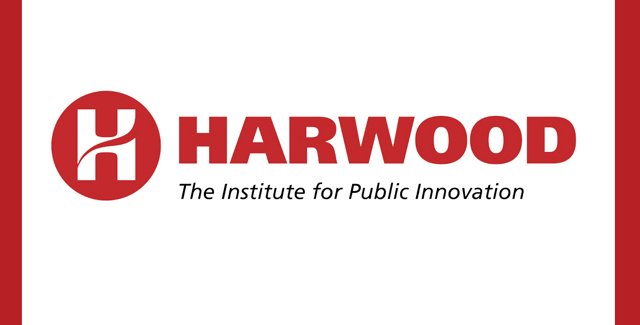 Indiana libraries chosen to participate in Harwood Public Innovators Lab
Fifty individuals from 15 Indiana libraries were selected to attend the Harwood Public Innovators Lab sponsored by MCLS. The Lab will take place Tuesday through Thursday, March 5-7, 2019 at Indiana Wesleyan University – Indianapolis North campus. MCLS is fully funding the participants tuition for the training, lodging, some meals during the training, and will also include follow-up coaching calls to further support the cohort of attendees post-training.
The funds for the training were made available to MCLS member libraries through a grant program established by the MCLS Board of Trustees from the proceeds of the sale of the former INCOLSA building in Indiana.
Martin Luther King Jr. Day holiday
The MCLS office will be closed on Monday, Jan. 21 in observance of Martin Luther King Jr. Day.
Welcome, new MCLS members!
Bremen Public Library (IN)
Delta Township District Library (MI)
Fortville-Vernon Township Public Library (IN)
Franciscan Health Indianapolis (IN)
Richard L. Roudebush VA Medical Center (IN)
We are so glad to have all of you as MCLS members, and hope to be able to provide wonderful benefits to you as you support your communities.
Is your library receiving the benefits of MLCS membership? Find out more today!
Highlights from the Linked Data for Libraries all users group meeting
In 2017, MCLS faciliated the formation of a multi-state Linked Data for Libraries Users Group whose purpose is for staff of libraries to discuss the latest developments in Linked Data and the implications for libraries, share experiences, explore new products, and raise awareness. On Nov. 7, 2018, the Group held an All Users Group meeting featuring information on linked data projects with the University of Houston Libraries and OCLC. The All Users Group meeting was facilitated by the Steering Committee chaired by Andrea Kappler with Evansville Vanderburgh Public Library (IN). Aaron Smith, Support Services Assistant Manager with the Genealogy Center at the Allen County Public Library (IN), and Steering Committee member gave us an overview of the linked data projects presented and information from the steering committee.
---
Training
January/February MCLS workshops
On-Demand MCLS workshops
MeLCat/RIDES workshops
For more information, visit our upcoming workshops and events page. If you have any questions, please contact training@mcls.org.
---
Special Offers
Stock up on library supplies
MCLS has negotiated discounts on behalf of you, our members, with several library supply and equipment vendors, including bibliotheca, Brodart, Demco, Ingram, The Library Store, Kapco, Office Depot, Raco Industries, Watson Label Products, and Vernon Library Supplies.
New from ProQuest! BBC Landmark video collection
This streaming video series collection contains videos such as "Planet Earth," "Blue Planet," and "Frozen Planet" and are internationally known for their visually stunning cinematography and engaging narration. This collection is not only educational but also provides hours of entertainment for patrons of all ages. All told, 68 titles are now available to you as a subscription or through a perpetual purchase.
Project MUSE eJournals - an essential resource
Project MUSE is an essential resource for research in the humanities and social sciences. For over 20 years, MUSE has been a trusted and reliable source of complete, full-text versions of scholarly journals from many of the world's leading universities and scholarly societies.
MUSE journals support a wide array of research needs at academic, public, school, and special libraries, including American and Global Literatures, Film and Media Studies, Cultural Studies, Language and Linguistics, Political Science, History, Music, Theater and Performance Studies, Religion, and Philosophy.
Project MUSE offers:
• 100% full text
• Unlimited printing and downloading
• No DRM
• No embargoes on journal content
• 100% scholarly content
MUSE journal collections are interdisciplinary and will meet the curriculum needs of any size or type of library.
For a free trial, quote, or more information on any of these products or more, contact Alicea Doyle and Chrystal Pickell at services@mcls.org or (800) 530-9019 ext 401.
---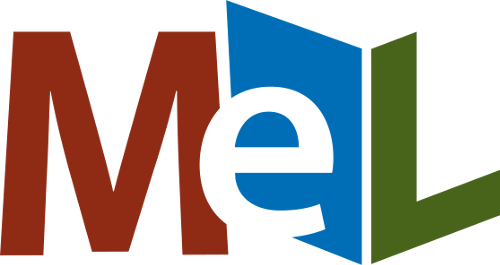 MCLS welcomes new staff
Welcome to Ann Kaskinen and Theresa Runyan, the two newest members of the MCLS MeL team. Ann is the MeL K12 Engagement Specialist, and Theresa is the MeL Public Library Engagement Specialist. They will be developing training and support materials and promoting the use of MeL through education and engagement programs. 
If you would like to schedule a visit with Ann or Theresa, just go to http://mcls.org/melrequest
MeLCat Policy Review Task Force
The MeLCat Resource Sharing Policy Review Task Force members have been selected, and are planning to meet in February. The task force reflects the diversity of libraries participating in MeLCat and will examine the current policies to see if any revisions are necessary.
MeLCat is a statewide multi-type library resource sharing program. MeL was made possible in part by the Institute of Museum and Library Services. Additional funding is provided by the State of Michigan and the Library of Michigan Foundation.