Contents:
News | Executive Director | Training | Special Offers | MeL | RIDES
News
World Cafe Conversations scheduled in Indiana
In March 2018, MCLS will be hosting three in-person World Cafe Conversations for Indiana library staff. The process used for facilitating these conversations is based on The World Cafe method of civic dialogue. Our purpose is to gain knowledge of, and identify barriers to, library services in Indiana, and to devise strategies and solutions to begin to overcome those barriers.
Facilitation training coming this spring for Michigan library staff
There will be opportunities around the state this spring to hone your facilitation skills. In partnership with the Library of Michigan, presenters from We Can Work It Out, LLC will lead four one-day trainings, which will include learning theory, practice of skills, and peer feedback. These trainings are open to staff of Michigan libraries, with a particular focus on those who have gone through The Harwood Institute Public Innovators labs, with the purpose of helping you increase skills and knowledge necessary to ensure successful community engagement projects in your local communities.
*New workshop!*
The Techie Has Left the Building: Now What Do I Do?
Have you ever felt anxious when someone walks in needing help with their device, but the person who normally helps has just left? Fear not! MCLS will present two interactive, in-person workshops in Indiana that will give you the skills and confidence you need to identify PC components, various devices, and where to begin looking when you're not sure what to do.
Save the date for a Community Engagement Summit this fall
On Thursday, Sept. 27, MCLS, in partnership with the Library of Michigan, will be offering a Community Engagement Summit in East Lansing, Michigan.
Richard C. Harwood, President and Founder of The Harwood Institute for Public Innovation, will be the keynote presenter. The day will include presentations from additional national leaders in community engagement, as well as local Michigan libraries who are making great strides in engaging their own communities.
This event is primarily for those individuals who have participated in an MCLS/Library of Michigan Harwood Public Innovators Lab, but is also open to any Michigan library staff interested in community engagement.

Registration will be open on the MCLS website soon!
Save money on your registration for the Computers in Libraries 2018 conference
Are you planning to attend the Computers in Libraries 2018 conference in April? If so, MCLS and Amigos Library Services can help you save money on early bird conference registration. Register for the conference using this link, and your discount should automatically populate. For more information on the conference and discount, click here. Please contact Nicole at Amigos at walsh@amigos.org with any questions.
Join us for Community Engagement Roundtables in March
We'll be gathering together in both states again in March to discuss community engagement efforts at your libraries. This time, we'll be in the eastern/thumb region of Michigan and in northeastern Indiana. Attendance is free and open to anyone with interest in community engagement, but pre-registration is requested. 
Mar 2, Caro Area District Library, Caro, MI
Mar 30, Allen County Public Library, Fort Wayne, IN
Interested in podcasts at your library?
Join us for the Feb. 15 Third Thursday Twitter Chat at 2pm Eastern (1pm Central). The topic will be "Podcasting at Your Library" with guest host Kip Odell, Programming Manager at Kent District Library, Michigan. Kip produces and hosts KDLcast, the Kent Disctrict Library podcast. He will chat with us about his process for creating and hosting a podcast at the library. Use the hashtag #MCLSchat.
New to Twitter?  Here are instructions.
Licensing Lingo and Logistics: a virtual conversation
Does reading license legalese stress you out? What does the acronym VPAT stand for and what, if anything, does it have to do with accessibility? How do your colleagues at other libraries deal with strict ILL clauses that don't allow lending to overseas institutions? What should you even be asking for in a license, and when?
Join MCLS and your colleagues at 10:30am Eastern (9:30am Central) Thursday, Feb. 15, 2018 for a conversation about these questions and more. Please register and remember to update your calendar.
---
Notes from the Executive Director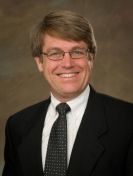 Consortia are fragile. Consortia are also resilient. Just like libraries. Unfortunately, for each of us, it only takes a small group, or even one individual, to threaten an organization that took years to build. We saw that in Michigan a few years ago, when a fringe band of ideologues nearly managed to shut down Troy Public Library, which had been a vibrant part of the community and a leader in the state. Instead of celebrating something precious and useful, these rogue residents misused ballot proposals to nearly shut it down. It was only at the last minute that disaster was avoided, and the library saved. Consortia, of course, are not libraries, although we have libraries as members. We are also not usually subject to the pressure that can come from political extremists in the community. Still, a consortium can feel the squeeze when individual members take actions that have an impact on the long-term health of the organization.

---
Training
Meet the MCLS trainers: Dawn Olmsted Swanson
Dawn Olmsted Swanson is the Head of Technical Services and Metadata, Lead Librarian, at Kettering University Library in Flint, MI. She has a bachelor's degree from University of Michigan, Flint and an MLIS from Wayne State University. In her spare time, she is actively involved in her church, as well as Boy Scouts of America & Girl Scouts of the USA.
Some fun facts about Dawn:
She has worked in libraries since kindergarten, when she was chosen during library hour to stamp the due date in the books for her class each week.
She loves horses and has had 3 Quarter Horses. She has done a lot of trail riding and horse shows with 4H. She has ridden horses in the Smoky Mountains and on the beach in California, and her dream is to ride across Michigan.
She loves adventure, and her time as a Cub Scout and Girl Scout leader over the past 12 years has given her many great opportunities and experiences, including: sleeping on a submarine; climbing a lighthouse; flying in a two-seater plane; and sleeping under the stars in many different spots.
Dawn has worked consistently as a paid library employee for over 30 years, since starting as a page at 16 years old. She has taught workshops for MCLS for 19 years! She focuses mainly on cataloging topics, and is teaching NINE workshops this semester. We're so pleased to have Dawn on our roster of MCLS instructors!
Read more about Dawn, and her most memorable "sleeping under the stars" experience>>
February/March workshops
MeLCat/RIDES workshops
MeLCat & Linked Data, Feb 14 (online)

MeLCat Refresher Training for DCB Libraries

, Feb 15 (Lansing)
MeLCat Cataloging, 3 day class, Feb 20-22 (online)
Missing in Action: RIDES Lost and Damaged Procedures, Feb 23 (online)
MeLCat Reports, Feb 28 (online)
MeLCat Processing Policies & Procedures, Mar 8 (online)

MeLCat Refresher Training for DCB Libraries

, Mar 14 (Lansing)
The MeLCat Overdue Process, Mar 27 (online)
MeL databases workshops
Special programs
For more information, visit our upcoming workshops and events page. If you have any questions, please contact training@mcls.org.
---
Special offers
Video offers from our vendor partners
Want to stay in for Valentine's Day, but you've already binge-watched everything on Netflix? Try a documentary or create a stellar playlist with content from our vendor partners.
For more information about these or any products available through MCLS, please contact Megan Bauerle and Chrystal Babbitt at services@mcls.org or (800) 530-9019 ext 401.
---

Revisions to MeLCat Resource Sharing Policies
The following changes to the MeLCat Resource Sharing Policies were approved by the State Librarian, Randy Riley, on December 28, 2017:
Revisions to 4.5, 6.2, 8.3, 9.1
Reordered section 2 to restore alphabetical order
Thank you to the MeLCat Advisory Committee for their work and recommendations, and to everyone who participated with questions and comments!
New members join the MeLCat Resource Sharing Advisory Committee
The MeLCat Resource Sharing Advisory Committee advises the State Librarian on policies for the statewide catalog and resource sharing system. The group met January 12, 2018, and welcomed several new members:
Anne Barnard, Orion Township Public Library
Bryonna Barton, Mulliken District Library
Deb Renee Biggs (Co-Chair), Library of Michigan
Gina Bolger, Cornerstone University
Jill Brown, Millington Arbela District Library
Ed Burns, Ferndale Area District Library
Anita Chouinard, Traverse Area District Library
Maria Danna, Oakland County Law Library
Denise Dorantes, Dearborn Public Library
Joelle Hannert, Northwestern Michigan College
Anne Heidemann, Saginaw Chippewa Tribal Libraries
Paul Lutenske, Public Libraries of Saginaw
Abigayle Quinlan, Cheboygan Area Public Library
Debbi Schaubman (Co-Chair), MCLS
Kathy Schoen, Grand Rapids Community College
Don Todaro, Library of Michigan
Aaron Tomak, Michigan State University
Natalie Zebula, Lawrence Technological University
Library staff can provide policy-related feedback to the MeLCat Advisory Committee by using the form at https://mcls.org/melcatfeedback.
Questions?
MeLCat questions and comments should be sent to melcathelp@mcls.org.
The MeL project is funded by the Federal Library Services and Technology Act (LSTA) via the Institute of Museum and Library Services (IMLS) through the Library of Michigan, part of the Michigan Department of Education. Additional funding is provided by the State of Michigan.
---

RIDES Procedure clarification
Please review the RIDES Procedures, in particular the Packing/Item Type Packaging Instructions/AV and non-book materials section. The RIDES Advisory Committee has recommended that for the protection of materials, AV should be packaged in an appropriately-sized cardboard box, or double-wrapped in bubble wrap envelopes.
Questions?
RIDES questions and comments should be sent to the RIDES Assistance form.