Contents:
News | Executive Director | Training | Special Offers | MeL | RIDES
News
We are excited to introduce our new Marketing and Communication Coordinator, Mary Ruthko!
We are happy to announce that Mary Ruthko has accepted the newly-created position of Marketing and Communication Coordinator at MCLS. Mary most recently worked as the Marketing Manager at the Bay County Library System headquartered in Bay City, Michigan. She brings to us a wealth of experience, and we look forward to working with her to strengthen our efforts around marketing and communication to better serve our members. Mary's first day at MCLS was July 11. Welcome, Mary!
MCLS implements ConsortiaManager
MCLS launched its new subscription management system, ConsortiaManager (CM), on July 5.
Libraries can now renew subscriptions via CM. An email sent on July 13 provided libraries with a link for establishing a CM login. Also on July 13, ConsortiaManager staff conducted a training demonstrating the renewal process for libraries. The basic process for renewing subscriptions has not changed. As in the past, designated library contacts will receive a series of email notifications (five in total) prior to the renewal deadline, alerting them of the need to complete their renewal in CM. If you were not able to attend the recent training, the recording of the session is available here. A second live training session is scheduled for September - date and registration information will be available soon, so watch the MCLS Info email list for details. (If you're not already subscribed to this list, you can join here.)
Avon-Washington Township Public Library selects MCLS to present at staff day
We are pleased to announce that Avon-Washington Township Public Library in Avon, IN has selected Midwest Collaborative for Library Services (MCLS) to provide a half-day presentation on wellbeing for their staff day this fall.
Struggle is a normal part of life and work. Yet, today, more than ever, challenging and uncertain times are creating stress and threatening resiliency. Creating a positive, supportive work environment can lead to employees being more engaged, creative, happy, and resilient at work and in life. We look forward to a highly interactive staff day program in which participants will learn the science behind wellbeing practices and experiment with practical ways to boost their own wellbeing.
Looking for presenters for your staff in-service day? MCLS can help!
If your staff development plan includes in-service days, MCLS can bring half-day or full-day training to your library. Our customized staff in-service training is created to apply to staff at multiple levels of the organization on a whole variety of topics. 
Read more about topics we currently offer or contact us for a quote>>
MCLS exploring the Future of Work
Over the past two years, much has changed about how we all work. Many staff were thrown into the deep end of remote working, and we have all learned a lot from our experiences. In response, MCLS staff has undertaken an internal process to discover what the future of work will look like at MCLS. We formally kicked this off by participating in a two-part Appreciative Inquiry Summit led by our very own Jenny Kobiela-Mondor, library strategist, this past winter. Together we discussed our strengths and discovered four core values that represent what is most important to MCLS, the way we work, and how we will continue to work in the future.
---

Notes from Executive Director Scott Garrison
I'm thrilled to share that the Institute of Museum and Library Services (IMLS) has awarded MCLS a grant for $242,351 for our project Demonstrating and Documenting a Statewide LOCKSS 2.0 Preservation Network for Cultural Memory Institutions, marking MCLS's first-ever IMLS grant award as an organization. We will use these grant funds to continue building the Michigan Digital Preservation Network (MDPN) over a two year period from August 2022 to July 2024. The grant will help us create what we anticipate will be the first production LOCKSS 2.0 network for a variety of cultural memory organizations across the state of Michigan. Inclusion has been an important emphasis for MDPN since it began, and part of our project's goal is to reduce barriers to participation in digital preservation work for smaller and under-resourced institutions including archives, historical societies, libraries, and museums. We will implement, document, and disseminate information about MDPN's LOCKSS 2.0 network to a broad national audience with the intention of building capacity for more statewide and regional networks across the country, building on work by the National Digital Stewardship Alliance (NDSA), Academic Preservation Trust (APTrust, which created DART), the Private LOCKSS Network (PLN) community, and many others.
---
Training
For more information or to see all upcoming workshops, visit our workshop and event registration page. If you have any questions, please contact us at training@mcls.org.
---
Special Offers
New from EBSCO: CINAHL® Ultimate
With more of the top nursing and allied health journals, CINAHL Ultimate provides better research results for better patient care.
CINAHL Ultimate is the new definitive resource for nursing and allied health research, providing full text for more of the most used journals in the CINAHL index than any other database. It covers more than 50 nursing specialties and includes quick lessons, evidence-based care sheets, CEU modules, and research instruments.
For a quote, contact MCLS Group Purchasing at services@mcls.org or (517) 939-1382.
Language learning through Mango
Looking for ways to increase community engagement this summer? Look no further! Libraries have been turning to Mango Languages to help promote bilingualism and cultural awareness in communities for over 15 years. Mango provides a high-quality learning experience that is flexible, easy to use, and available 24-7. What makes Mango different is its proven methodology and effectiveness in teaching real-world communication skills. Libraries get their own dedicated Account Manager to help maximize return on investment, while giving their patrons the ability to set up five family member profiles free of charge.
For a limited time, Mango will extend three months of free service to libraries that would like to start a new subscription before Sept. 1. Check out what other libraries are saying on the Mango Languages for Libraries YouTube Channel.
If you would like a quote or have any pricing or product related questions, contact MCLS Group Purchasing at services@mcls.org or (517) 939-1382.
Tumble
Encourage reading by students of all ages at your library with Tumble resources. TumbleBookLibrary, TeenBookCloud, and TumbleMath offer eBooks designed to promote the love of reading in a format all ages love.
TumbleBookLibrary is a curated database of children's eBooks aimed at elementary age children. TeenBookCloud is a curated database of eBooks and other digital content, including graphic novels, for middle- and high-school readers. Both are easy to use with no check-out time limits or wait lists. TumbleMath helps foster math engagement through its comprehensive collection of math stories.
Contact MCLS Group Purchasing at services@mcls.org or (517) 939-1382 to find out more about these resources or to request a product quote or trial.
---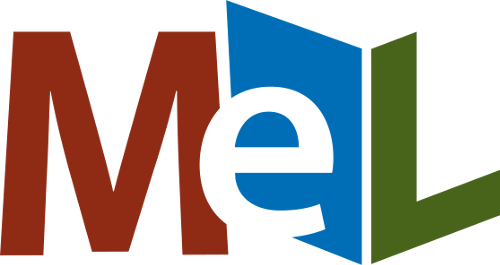 MeLCat welcomes two new libraries!
MCLS staff has spent the last few months working with staff from four new libraries to get them up and running on MeLCat. Two of them went live in May and we are pleased to announce that the other two libraries went live on MeLCat in July!
Benton Harbor Public Library
Kalamazoo Valley Community College
Is your library interested in joining MeLCat? Applications to join are always welcome, and you can find more information on our website.
MeLCat is a statewide multi-type library resource sharing program. MeL was made possible in part by the Institute of Museum and Library Services. Additional funding is provided by the State of Michigan and the Library of Michigan Foundation.
---

RIDES Fuel Surcharge
The RIDES courier adds a 10% fuel surcharge when diesel gas hits $5.01 or more. Due to the increase in fuel prices, the fuel surcharge was put in place beginning in May 2022. The fuel surcharge is based on courier pricing. MCLS will invoice libraries that receive direct RIDES delivery from the courier.
For more information visit our RIDES FAQ page.
If you have any questions, please contact us via the RIDES Assistance Form.