Contents:
News | Executive Director | Training | Special Offers | MeL | RIDES
News
Michelle Bradley earns certification
We are pleased to announce that Michelle Bradley, MCLS Manager of Engagement, Consulting, and Training, has been certified as an Appreciative Inquiry Facilitator by the Center for Appreciative Inquiry. Appreciative Inquiry (AI) is a method to help organizations ignite change through asking positive questions to identify their strengths in order to co-construct their best future. It can be used to help libraries with strategic planning, change initiatives, or many other organizational topics, such as internal communication, customer service, teamwork, collaboration, or workplace satisfaction.
Congratulations, Michelle! We're proud of you and your hard work.
If your library is seeking to create change through positive and strengths-based dialogues, contact us to see how the Appreciative Inquiry method can work for you.
Facilitation training for Michigan library staff
Due to the success of last year's workshops and back by popular demand, MCLS, in partnership with the Library of Michigan, will be offering six more trainings on facilitation presented by We Can Work It Out, LLC.
Two dates in July will be offered for the Basic Facilitation workshop (repeats of the courses offered last year) and are available to new participants. Two Advanced Facilitation workshops, on the topics of, "Dealing with Conflict" and "Coming to Agreement," will be offered in Fall 2019.
Registration for all six workshops will be announced soon.
Register now for the 2019 Spring eResources Meeting
Registration is now open for MCLS's 2019 Spring eResources Meeting. This year, we have invited the American Chemical Society, Elsevier, and Oxford University Press to talk about our upcoming three-year renewals and new offerings. Group Purchasing Manager Stephanie Davis will facilitate the meeting. Stephanie is new to MCLS and looks forward to connecting with you and supporting your eJournal subscription needs.
The Spring eResources Meeting will be held Thursday, March 28 at 10am Eastern (9am Central) at our Lansing office located at 1407 Rensen St., Lansing, MI 48910. Lunch will be provided. There will not be an option to attend virtually, and space is limited.
If you plan to attend, please fill out the registration form. As always, you may contact Stephanie Davis or Chrystal Pickell at services@mcls.org or (800) 530-9019 ext 401 with any questions.
Oscoda County Library has selected MCLS to provide strategic planning consulting services
We are pleased to announce that Oscoda County Library, Mio, MI has selected Midwest Collaborative for Library Services (MCLS) to provide consulting services for strategic planning. Our work with Oscoda County Library will commence this summer.
Is your library interested in learning more about our consulting services? Visit our webpage to read more or contact us to request a quote.
---

Notes from the Executive Director
I'm very excited to begin work as Executive Director at the Midwest Collaborative for Library Services (MCLS) on Monday, March 4. I have a profound appreciation and respect for MCLS as an organization, and the work its dedicated and driven staff do for and with its diverse member libraries, vendors, Board of Directors, and other partners within and beyond Indiana and Michigan. In my first several weeks on the job, I'll focus on learning about the many people who make MCLS what it is: a responsive, reliable, and open partner that helps libraries of all types achieve more together, through providing services and fostering collaboration, learning, sharing, and innovation.
---
Training
Congratulations to the library staff who recently earned MCLS Certificates of Library Staff Development
Library staff from 11 different MCLS member libraries, and one library from outside of our membership area, earned their MCLS Certificate of Library Development in either Basic or Advanced Cataloging this semester (July - December 2018). Three of these individuals completed enough courses to earn both certificates! The individuals represented both public and academic libraries. This semester's certificate earners include:
Basic Cataloging Certificate
Joshua Aldorisio, Interlochen Center for the Arts, MI
Hollie Ayres, Lincoln Township Public Library, MI
Erin Kayla Choate, Kettering University, MI
Tanya Reah Davidson, student
Tonya DuPree, Detroit Public Library, MI
Jenni Helen, Lawrence University-Seeley G. Mudd Library, WI
Esther M. Jefferson, Marygrove College Nancy A. McDonough Geschke Library, MI
Linda Maki-Griffis, Tahquamenon Area School Public Library, MI
Theresa Spiteri-Zaidel, Marygrove College Nancy A. McDonough Geschke Library, MI
Juanita Jean Stepp, Ivy Tech Community College - Columbus, IN
Kim Sterkel, Chesterfield Township Library, MI
Advanced Cataloging Certificate
Joshua Aldorisio, Interlochen Center for the Arts, MI
Erin Kayla Choate, Kettering University, MI
Angela Clements, Crawfordsville District Public Library, IN
Alison Downey, Valparaiso University School of Law Library, IN
Tonya DuPree, Detroit Public Library, MI
Kathleen Mance, Valparaiso University School of Law Library, IN
Carrie Williams, Niles District Library, MI
Congratulations to all of you! We hope to see you in future workshops.
Stay tuned in April, when we'll announce the first group of library staff to earn our brand-new Certificate of Library Staff Development in Basic Soft Skills!

Interested in earning YOUR Library Staff Development Certificate from MCLS? Read more about the requirements or get an application form on our website.
March MCLS workshops
On-Demand MCLS workshops
MeLCat/RIDES workshops
For more information, visit our upcoming workshops and events page. If you have any questions, please contact us at training@mcls.org.
---
Special Offers
Re-envision research with Gale eBooks on GVRL
Gale eBooks on Gale Virtual Reference Library (GVRL) are optimized for search and discovery while including integrated tools that allow students to spend less time searching for credible information and more time diving into it. Gale eBooks provide original, authoritative content students will find relevant to current issues, including mental health, philosophical debate, LGBTQ history, and the latest business trends.
Gale is offering a special "10 FOR" promotion now through March 22, 2019. For more information, contact Stephanie Davis and Chrystal Pickell at services@mcls.org or (800) 530-9019 ext 401.
Entertain, educate, and inspire young patrons with Just for Kids!
The Just for Kids Streaming Collection gives children—and their parents—a thoroughly kid-safe, advertisement-free media platform they can freely explore and enjoy. For young patrons, Just for Kids has the high-interest, age-appropriate educational videos children want to watch, from top producers, plus a wealth of engaging songs, games, and other interactives. All content is reviewed, vetted, and ad-free.
For librarians, this excellent resource is ideal for creating and enhancing library programming opportunities for kids and their parents—video storytelling hours, activities for preschoolers and early learners, after-school or ESL/ELL programs, homework help, or resources for homeschoolers that they can access anywhere, anytime.
Just for Kids is available at a special discount for orders finalized before April 30, 2019. For a free trial, quote, or more information on Just for Kids, contact Stephanie Davis and Chrystal Pickell at services@mcls.org or (800) 530-9019 ext 401.
---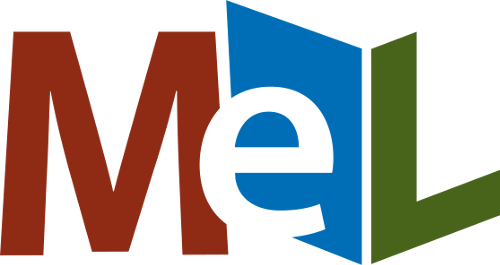 MeLCat reaches a new high
Possibly due to the extremely cold weather, January 2019 is now the month with the highest number of requests and loans in MeLCat history!
Number of items in MeLCat: 48,845,791
Number of bib records: 18,641,716
Number of requests: 117,469
Number of loans: 106,622
The fill rate of 90.77% shows that MeLCat staff in libraries across the state were really working hard – congratulations everyone!
MeLCat policy review
The MeLCat Resource Sharing Policy Review Task Force members spent a full day examining the current policies and discussing potential changes. This worthwhile endeavor resulted in several suggestions for revisions to be sent to the MeLCat Resource Sharing Committee. Any changes to policy will be sent to participants for review prior to final approval.
The MeL project was made possible in part by the Institute of Museum and Library Services. Additional funding is provided by the State of Michigan and the Library of Michigan Foundation.
---

Thank you to all RIDES participants
Once again, a thank you is due to all RIDES participants for their patience and understanding during a difficult winter in Michigan. Spring will be on the way soon!
Questions?
RIDES questions and comments should be submitted through the RIDES Assistance form.