Contents:
News | Executive Director | Training | Special Offers | MeL/RIDES
News
Call for nominations to serve on the MCLS Board of Directors
The MCLS Nominating Committee seeks nominations from the membership for the following openings on the MCLS Board of Directors:
Academic Library Representative (Indiana)
Special Library Representative (Indiana)
At-Large Representative (Michigan)
Research Library Representative (Michigan)
School Library Representative (Michigan)
Each seat has a three-year term, beginning Jan. 1, 2021, and expiring Dec. 31, 2023. The slate of candidates will be chosen from the nominations, voted on in September, and presented to the membership in early October. Deadline for submission of names is 5pm Eastern (4pm Central) on July 10, 2020.
Read more about the terms or submit nominations>>
Michelle Bradley, MCLS Manager of Engagement, Consulting, and Training, recaps weekly virtual dialogues
Throughout the COVID-19 shut down of libraries in Indiana and Michigan, MCLS has hosted weekly virtual dialogues. Each Friday since March 27, the Engagement, Consulting, and Training Team has facilitated Zoom sessions around the environment we find ourselves working in right now and what opportunities might exist as we move forward. We set out to provide an alternative to the deluge of information and advice being presented by various organizations, and to simply create a space for discussion, using generative questions, with the hope that they would lead to small actions that you can take at your own library. Each week, nearly 200 of you, representing all types of libraries in all types of roles, have joined us. We hope you'll click below to read much more about how this process has gone.

Read more about the dialogues and for details about our next Virtual Dialogue>>
Group Purchasing update
During these extraordinary times, the MCLS Group Purchasing Department is serving members by communicating closely with libraries and vendors. On the vendor side, this means negotiating for product discounts and renewal pricing decreases. On the library side, this involves helping libraries assess their eResource portfolio. The June Special Offers section features products relevant to emerging service needs of libraries as well as products that enhance the eResource offerings of libraries.
If you have questions about your subscriptions, please reach out - we are here to help. You can contact MCLS Group Purchasing at services@mcls.org or (800) 530-9019 ext 401.
Save money on your Internet Librarian conference registration
Are you planning to attend the Internet Librarian 2020 conference in October? MCLS and Amigos Library Services can help you save money! Register for the conference here, and your discount should automatically populate. If you need the discount code for any reason, it is 20AMI. This discount is available through September 18. Please contact Grace at Amigos at boykin@amigos.org with any questions.
---

Notes from the Executive Director
Businesses and organizations everywhere are struggling with how to resume operating while minimizing risk to employees and customers alike. Things continue to change on a week-to-week basis, and much is still unknown. While many libraries have continued working and providing services online, it is a stressful time as staff are returning to library buildings and considering how and when to reopen. Some are advocating for curbside service, and others are against it. Many, including some MCLS members, are already facing major budget challenges that are causing pay cuts, furloughs, and layoffs.
In spite of all of these difficulties, libraries, organizations, and states are working hard to navigate through this time.
---
Training
New semester training calendar available now!
While we navigate a time of such uncertainty, MCLS's webinars continue to be available for you, to help with professional development, cataloging education, soft skills training, and more. A new semester of opportunities for July - December 2020 is now published on our website and available for registration in the MCLS Store.
Included in this new semester will be two BRAND NEW webinars from the Engagement, Consulting, and Training team: Facilitating Effective & Interactive Zoom Meetings and Boosting Workplace Wellness. There is also a new cataloging course, The Mystery of MARC Fixed Fields Solved. Watch for more info on these classes coming soon!
Upcoming MCLS workshops
On-Demand MCLS workshops
MeLCat/RIDES workshops
For more information or to see all upcoming workshops, visit our workshop and event registration page. If you have any questions, please contact us at training@mcls.org.
---
Special Offers
ProQuest advances Academic Video Online (AVON)
With almost 70,000 videos, AVON provides the most valuable content available, including hundreds of high-demand, thought-provoking documentaries, CNN, Dow Jones, Sony Pictures Classics, BroadwayHD™, 60 MINUTES/CBS, PBS, BBC, FILM PLATFORM, and more. AVON supports campus teaching, whether on-site or online.
Discounted pricing is available to new subscribers. For more information or a quote, contact us at services@mcls.org or (800) 530-9019 ext 401.
Granite, a resource for hotspots and data plans
Libraries play a key role in ensuring internet access for all. When the physical library building is closed or use is limited, providing internet access requires new tools and resources. Hotspots can be part of the solution. MCLS is now an affinity partner with Granite, a provider of hotspots and data plans. MCLS is referring libraries to Granite. The purchase will be between the library and Granite and MCLS will provide libraries with the MCLS designated Granite contact. Libraries interested in learning more should contact MCLS Group Purchasing at services@mcls.org or (800) 530-9019 ext 401.
LIBRO curbside pickup mobile app for public libraries
As part of its commitment to help libraries navigate service issues related to COVID-19, MCLS is partnering with LIBRO, a ConverSight.ai product, to provide special pricing on the LIBRO curbside pickup mobile app. Keep the safety of your community and library staff a priority by using LIBRO. LIBRO curbside pickup allows patrons to search and select materials from their mobile device and schedule a specific pickup time at the library. For library staff, LIBRO is a convenient method for monitoring curbside pickup requests and completing the delivery. Learn more about this helpful tool and see a demonstration of its functionality at a webinar on Wednesday, June 3, 1pm Eastern (12pm Central). Register today! To obtain further information or a pricing quote, please contact services@mcls.org or (800) 530-9019 ext 401.
Statista – a global multidisciplinary data platform
Statista, a world-renowned database, is acknowledged for its fast and user-friendly access to statistics, market information on 80,000 topics, and a wide collection of reports on industries, countries, and companies. Statista's Market Outlooks provide market sizes, forecasts, and other indicators for the digital, tech, consumer, life sciences, and automotive markets. The Global Consumer Survey allows analyses of consumer behavior and media usage based on the data from 700,000 consumers from 55 countries, who were surveyed about 50 topics and 6,500 international brands. 

Academic and public libraries use Statista to gain access to data from our own primary research, top market research institutes, trade publications, scientific journals, and government databases. For more information or a quote, contact us at services@mcls.org or (800) 530-9019 ext 401.
Unsub (formerly Unpaywall) helps academics assess subscription usage
MCLS is developing a group purchase for Unsub (formerly Unpaywall). Named the "Most Impactful New Product" at the 2019 Charleston Conference, the Unsub tool helps academic and special libraries assess their journal subscription usage in light of open access. It examines open access journal data, institutional COUNTER data, and citation patterns to create a forecast of the impact of subscription decisions on library costs and article fulfillment.

In her recent The Scholarly Kitchen article, "Taking a Big Bite Out of the Big Deal," Lisa Janicke Hinchliffe describes Unsub as, "the game-changing data analysis service that is helping librarians forecast, explore, and optimize their alternatives to the Big Deal." Ten subscribing libraries are needed for discounted pricing. To learn more about Unsub, request a demo, or pricing, contact us at services@mcls.org or (800) 530-9019 ext 401.
---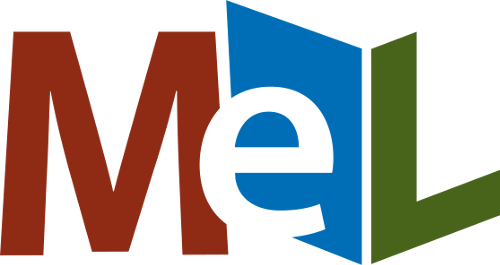 Thank you to everyone for their patience during this unusual time. We will continue to send out information via the RIDES and MeLCat email lists.
For MeLCat and RIDES updates, go to: mcls.org/melcatcovid
Support for the Michigan eLibrary program is provided in part by the Institute of Museum and Library Services through the Library of Michigan, part of the Michigan Department of Education.