Contents:
News | Training | eResources | Library supplies & equipment | MeL | RIDES
News
Media Coaching for Librarians to be held in Indiana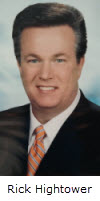 A panel of reporters and journalists, including David MacAnally, WTHR TV13, J.K. Wall of the Indianapolis Business Journal, and Bobby King from the Indianapolis Star will participate in a panel discussion moderated by Communications Consultant Rick Hightower about what reporters really want.  This is part of a day-long workshop to be held on March 6, 2015 at the Westfield Washington Public Library in Westfield, IN. This interactive workshop will also include opportunities for librarians to participate in mock media interviews, filmed by photojournalist and reporter Matt Trees from WRTV 6 News.  Don't miss your opportunity to learn from these outstanding media professionals.
For more information see our updated event blog, and to register, visit the Media Coaching for Librarians page.
Wayne State SLIS assistant professor part of team awarded a $1.8 million grant
An interdepartmental team of researchers has been awarded a grant to "study how Internet-based and mobile technologies are used by cancer survivors once their treatment has ended." A member of the team, Dr. Deborah Charbonneau of the Wayne State University School of Library and Information Science program has an established research focus on how information technologies can be effective in enhancing the skills of health providers serving historically underrepresented communities.  Read more >>
Library love is in the air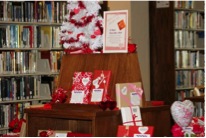 February is all about library love. It's Library Lovers' Month, and Valentine's Day. The Kokomo-Howard County Public Library in Kokomo, IN is asking their patrons to go on a blind date with a book for Valentine's Day. What are you doing at your library to show the love this month? Tell us about your display, program, or other activity on our Facebook page, and "share the love"!
For more information on the blind date with a book, and for more February "library love" ideas, see our blog.
Training
Workshops in February
Learning something new can help the dreary days go by faster. Add to your skills with one or more of the below MCLS workshops. Remember, you can collect cataloging workshops to complete either a Basic or Advanced Cataloging Certificate.
For more information, visit our upcoming workshops and events page. If you have any questions, please contact training@mcls.org.
Register today for the following MCLS workshops:
Featured classes
Try something a bit different—learn how to make your own map using GIS (geographic information systems). Maps of your area can give you valuable data about the community you serve.  
Learn or review the basics of cataloging and how they apply to MeLCat guidelines so that bibliographic records are successfully loaded and properly matched against existing records in the MeLCat statewide catalog. This class includes a review of MeLCat terminology and the matching algorithm and validity checks employed by the MeLCat central server.
eResources
Doody's Review Service - A time saving collection tool that works for you
Doody's Review Service (DRS) provides access to bibliographic information on over 140,000 titles in 140 specialties in clinical medicine, nursing, allied health, basic science, and other health-related disciplines. The DRS web site has other features including a search engine, a list manager, and direct links to content from the books at Google Book Search.  Read more >>
Doody's Core Titles 2015
Doody's Core Titles consists of access to the bibliographic information on around 2,100 titles chosen by approximately 100 content specialists and 125 medical librarians as the core titles in 121 specialties in the health sciences. Subscribers can search the list using a search engine and print and export subsets of the list. Read more >>
Reprints Desk, A-Z Document Delivery Collection
A new MCLS member benefit beginning October 1, 2014. A-Z Academic Document Delivery Collection is a service from Reprints Desk that features fast delivery (within minutes) of scholarly research papers from more than 20,000 publications.  Read more >>
Library supplies & equipment
3M
Need 3M RFID tags, or book and magazine security strips? Support our efforts to serve libraries by placing your order through MCLS. Now through February 28, order 3M RFID tags and security strips through MCLS at a discounted rate.

MeL Databases Training
In the coming months a series of quick training videos will be published specific to MeL Databases and how they can help Michigan library staff in their work. The videos will be followed-up with corresponding webinars showcasing how current practitioners are already utilizing the MeL Databases to assist their communities.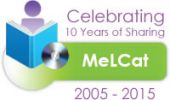 MeLCat birthday contest winners
The MeLCat birthday contest generated 65 responses, thanks to all who participated! Congratulations to the two winners with the correct answer - Michelle Sosinski from Thomas Township Library and Savannah Shilton from Putnam District Library. Both will receive a bag of MeL goodies!
The answer to our question "What was the most requested MeLCat title in 2014" is... drumroll...Orphan Train: A Novel by Christina Baker Kline. We believe this title was quite popular as a reading group selection!
Libraries that would like to put the special icon celebrating 10 years of MeLCat on their website should link to:
http://michigan.gov/images/libraryofmichigan/Celebrating-10-years-button_477553_7.jpg
If you have any questions about MeLCat contact melcathelp@mcls.org.
The MeL project is funded by the Federal Library Services and Technology Act (LSTA) via the Institute of Museum and Library Services (IMLS) through the Library of Michigan, part of the Michigan Department of Education. Additional funding is provided by the State of Michigan.

Updated RIDES Policies and Procedures
All RIDES participants should review the updated RIDES Policies and Procedures available on the website at http://mcls.org/ridesprocedures.
Any questions about RIDES? Visit http://mcls.org/rideshelp