Contents:
News | Executive Director | Training | Special Offers | MeL | RIDES
News
Your suggestions are needed! Libraries Read: 1 Book 2017
Libraries Read: 1 Book is an annual "library community read" project focusing on professional development. Library staff are encouraged to join together, across state lines and library types, to read and discuss the same book.
Submit titles for 2017 Libraries Read: 1 Book!
The books the past two years have evoked spirited discussion and a wonderful networking opportunity. This year, we'd like to invite YOU, our community, to submit titles for consideration. We hope that by opening the submission process to a wide group of library professionals, we'll discover the perfect book to read together!
Read more and submit title suggestions>>
Coffee with the executive director
Our first online coffee and chat with MCLS Executive Director Randy Dykhuis will be Friday, May 5, at 9am Eastern (8am Central). This will be an open chat, a chance to ask Randy any questions you have and talk about what MCLS can do for you, our members. You can call in to the chat over the computer or phone. You won't need to register; just follow the steps on our webpage to go to the Zoom meeting! 
Get instructions on setting up Zoom on your computer and logging/dialing into the chat>>
Save the dates: Michigan safety programs, September 6 & 7
Mark your calendar to join MCLS, Michigan Library Cooperative Directors Association, Library of Michigan, Michigan Academic Library Association (MiALA), and Michigan Library Association (MLA) for programs on safety in libraries. "Library Security: A Safer Place" will be Wednesday, September 6 in Gaylord. "Creating a Culture of Safety and Security in Your Library" will be Thursday, September 7 in Dearborn. Dr. Steve Albrecht will be the keynote for both programs. Watch MCLS's website and the June newsletter for more information and registration coming soon!
Let MCLS help make community engagement the focus of your next staff in-service day
MCLS staff can deliver a full day interactive workshop including an overview of community engagement, assessment of readiness, case studies of impactful library community engagement, and facilitated exercises and group discussions tailored to your group's needs. Your staff will leave the workshop with a deeper understanding of community engagement and concrete ideas for taking action.
Contact us today for more information and to schedule your staff in-service.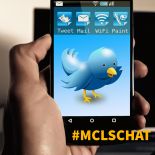 Join us on Twitter on the third Thursday of each month
Our next MCLS Third Thursday Twitter Chat will be May 18 at 2pm Eastern (1pm Central). The topic this month will be data based decision making, and we'll be joined by special guest Kimberly Young, Director of the Houghton Lake Public Library in Houghton Lake, MI. The chat will last approximately one hour, and will be archived and made available. Use #MCLSChat to join in!
Instructions for participating in our chats>>
View archived MCLS Twitter chats>>
Community Engagement Roundtable discussions scheduled for June
We'll be gathering together in both states in June to discuss community engagement efforts at your libraries. Attendance is free, but pre-registration is requested. 
For this round of conversations, we'll be in western Indiana at the West Lafayette Public Library on June 16, and in northern Michigan at Short's Brewery in Bellaire on June 21.
---
Notes from the Executive Director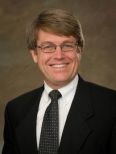 This turned out to be quite a different column than the one I thought I was writing. Lately, I've been thinking about linked data a lot, and I thought I'd opine a bit about the history and development of linked data, with an update on a couple cool linked data projects in Michigan and Indiana. I love this topic, but as I wrote I seemed to bog down. It sounded boring. Then I came across an article by Karen Coyle and a YouTube video of a presentation she did in 2015. My world shifted a little. I had thought that linked data was all about metadata and descriptive cataloging and technical services. It's not. It's really a form of community engagement. Whoa.
---
Training
May featured workshop: Here come the robots: New tech & gadgets for your patrons
Are you interested in utilizing current and emerging technology to improve the experiences of your patrons? In this two-hour webinar you will gain insight on the latest trends including tablet apps, augmented reality, and robotics that will keep patrons of all ages engaged!

Read more and register>>
Meet the MCLS trainers: Mahasin Martinson 
Mahasin Martinson currently works in the IT Department at the Indianapolis Public Library. Originally from Lansing, Michigan, Mahasin bridges our two membership states, and has been a lifelong patron of libraries. She has volunteered and worked in public libraries for over fifteen years.

Find out which author Mahasin got to take a selfie with her, and more fun facts>>
New workshop registration system arrives this summer!
We are excited to announce that our new registration system will be going live this summer, by the start of the next semester of training workshops! This new storefront will make registering for workshops easier and faster for you, our members and guests! In addition to a simpler registration process, several new features will be included: you will have new ways to filter and sort workshops, such as by topic or instructor, you will be able to place upcoming workshops into a wish list and review workshops you have taken, and all of your future and past workshops will be available for you to view in the system. We are happy to tell you that the new system will use your existing MCLS login, so you will not need to change anything. New users will be able to self-register their own accounts as needed without staff intervention (including group registrations!) We thank you in advance for your patience as we transition, and we look forward to providing a more user-friendly platform for you! As always, give Jan and Gwen a call or email if you have any trouble registering: 800-530-9019 ext 404, training@mcls.org.
May workshops
MeL workshops
MeLCat/RIDES workshops
MeL Databases workshops
For more information or to see our whole semester of workshops, visit our upcoming workshops and events page. If you have any questions, please contact training@mcls.org. Look for the next semester of workshops (July - December 2017) to be added to the list by the end of May!
---
Special Offers
Open eBook collection purchases
Now is a great time to purchase eBook collections! MCLS's partnerships allow for substantial savings from vendors, including the American Chemical Society (ACS), Taylor & Francis, Oxford University Press, and more. The current list of eBook offers can be found here. Contact Chrystal Babbitt and Megan Bauerle at services@mcls.org or 800-530-9019 ext 401 today, before these offers expire, and look for more eBook offers coming in September!

American Psychological Association's APA Style CENTRAL: An institutional solution that benefits all
APA Style CENTRAL is the only authoritative and complete online environment for teaching, writing, and publishing in APA Style. Designed to help users develop their writing and professional research skills, APA Style CENTRAL combines sophisticated learning and teaching tools, advanced writing and content management technology, and full integration of APA's best-selling Publication Manual of the American Psychological Association to create an unparalleled web-based suite of integrated services and tools.

New Oxford University Press subscriptions free through June 30, 2017
Any new Oxford University Press subscriptions beginning now through June 30 will be invoiced for July 1, 2017 through June 30, 2018, but receive access immediately, meaning up to two additional months free!
---

MeLCat Users Day 2017
Register soon for MeLCat Users Day 2017, space is limited!
The MeLCat team is looking forward to meeting staff from MeLCat libraries all over Michigan. The free half-day regional sessions will feature review, discussion, and the opportunity to compare notes with staff from other MeLCat libraries. You can help determine the program content by completing a very brief survey. You can participate in the survey even if you are unable to attend in person!
Locations and dates are:
Delta Township District Library, Lansing - Tuesday, July 11, 1-4pm
Bloomfield Township Public Library, Bloomfield Hills - Thursday, July 13, 9:30am-12:30pm
Portage District Library, Portage - Tuesday, July 18, 1-4pm
Saline District Library, Saline - Thursday, July 20, 9:30am-12:30pm
Peter White Public Library, Marquette - Wednesday, July 26, 9:30am-12:30pm
Devereaux Memorial Library, Grayling - Thursday, July 27, 9:30am-12:30pm
Questions?
MeLCat questions and comments should be sent to melcathelp@mcls.org.
The MeL project is funded by the Federal Library Services and Technology Act (LSTA) via the Institute of Museum and Library Services (IMLS) through the Library of Michigan, part of the Michigan Department of Education. Additional funding is provided by the State of Michigan.
---

RIDES Advisory Committee
We are issuing a call for volunteers to serve on the RIDES Advisory Committee, to serve as representatives of all types and sizes of RIDES participating libraries. To submit your name for consideration, or to nominate someone else, email Sue Alt by July 1.
The committee will:
Provide feedback and recommendations to MCLS regarding RIDES Policies and Procedures
Provide feedback and recommendations to MCLS regarding the RIDES courier
Approve revisions to the RIDES Policies and Procedures
Serve as a focus group for new ideas and suggestions
Recommend Best Practices to all RIDES participants
Disperse information formally and informally to RIDES participating libraries
Term: 2 years
Membership: Library staff who currently use or supervise the users of RIDES
Meetings: Twice annually, at the MCLS office
Questions?
RIDES questions and comments should be sent to the RIDES Assistance form.