Let's LEAP together... one step at a time!


Libraries Engage Appreciatively for Positive Change (LEAP) 2020
NOTE: Registration is now closed. Thank you for your interest; we hope you can join us at a future event.
MCLS, as a continuation of our partnership with the Library of Michigan and our shared Michigan Libraries Engage project, encourages Michigan library staff of all levels to attend a special virtual event on Thursday, Nov. 5, 2020, 9:30am - 4:30pm Eastern.
We have heard from many Michigan libraries that the priority right now, in the wake of disruptions and closures caused by COVID-19, is to start reengaging with your communities one conversation, one patron at a time; LEAP will focus on teaching you some great techniques to do just that. This workshop day, as well as the six monthly virtual facilitated learning and coaching sessions to follow, will help you feel equipped and inspired to work toward engaging your community in new ways as we continue to navigate our mid-pandemic, and move toward a post-pandemic, world – one small LEAP at a time.
The LEAP event will guide you through processes and tools of Appreciative Inquiry to help you focus on your library's strengths and build upon them in order to reconnect with your patrons and your wider community.
Who will be facilitating this program?
Maureen McKenna of Return on Energy Consulting

, an internationally respected and highly sought-out expert in the field of Appreciative Inquiry, will be facilitating the LEAP program along with MCLS's Engagement, Consulting, & Training team. 
Who are these workshops for and what will they cover?
This program is for all levels and roles of library staff.
The skills and knowledge gained will support library staff members in both developing new community engagement initiatives and strengthening initiatives already in progress. We will focus, together, on reengaging our communities one patron, one step, one small LEAP at a time, as we move through this unprecedented time of closures, reopening, and uncertainty. 
Following the November event, attendees will receive six months of facilitated learning and coaching via Zoom meetings to guide them as they reconnect with their communities.
What is Appreciative Inquiry?
Appreciative Inquiry is an approach to community engagement that focuses on positive aspects of change and drawing out and building on existing strengths. It also highlights the importance of collaborative conversations, dialogue, and stories.
Requirements for attendance
There are no special qualifications or prerequisites needed to attend; we hope many of you from all roles in libraries will consider how this program can impact your life and your work engaging your communities in a variety of ways.
This will be a highly interactive virtual workshop. Attendees MUST have a microphone enabled and turn their cameras on for full participation, and will be expected to attend the full day to gain maximum value of the program.
When and where?
Thursday, Nov 5, 2020, 9:30am - 4:30pm Eastern (8:30am - 3:30pm Central) with a break for lunch and several other scheduled breaks throughout.
Online via Zoom meeting.
Cost:
Because the Library of Michigan wants to support Michigan library staff in growing their skills toward the goal of stronger community engagement, registration is highly subsidized and is just $40 per person, and includes all materials.
Registration
Registration is now closed.
Questions?
Contact Jan at engagement@mcls.org.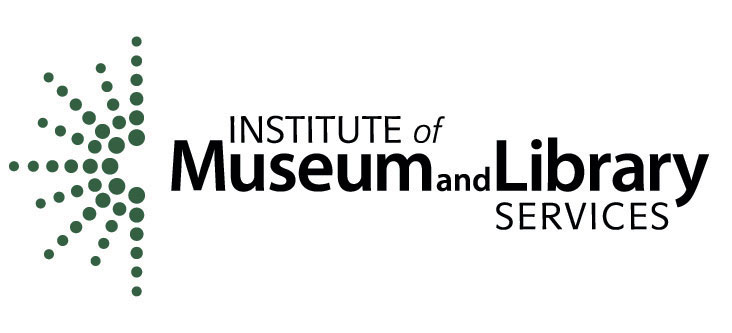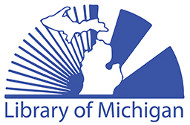 This project is made possible in part by the Institute of Museum and Library Services. Additional support is provided by the Library of Michigan.