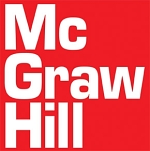 McGraw-Hill partners around the world with students, educators, administrators and other professionals to deliver engaging, adaptive and personalized solutions that improve performance and results. We combine proven, research-based content with the best emerging digital technologies to guide assessment, teaching and learning to achieve the best possible outcome for students, instructors and institutions.
Vendor website: mcgraw-hill.com

Trial information
Free trials are available. For quotes, trials, or other assistance, contact us at services@mcls.org.
Webinars
Your User Services team at McGraw-Hill Education have created the Access User Center for your digital medical products.
The Access User Center was designed to provide our customers with resources, tools, and ideas on empowering your library staff and end users to get the most out of their medical subscriptions.

Features of the Access User Center include:
A dedicated page for each product
2-minute videos explaining the features within each Access Medical site
Downloadable marketing content such as flyers, brochures, and logos
Links to download MARC records, pull usage statistics, insert a search widget, and more
Schedule for upcoming webinar training sessions
A frequently asked questions (FAQ) page
A form to request a training session for your institution
Product list
Product not listed? Request a quote for any product or contact Group Purchasing at
services@mcls.org
or 517-939-1382.

Access Anesthesiology

AccessAPN

Access Cardiology

AccessDermatologyDxRx

Access Emergency Medicine

Access Medicine

Access Medicine Hematology/Oncology Collection

Access Medicine Neurology Collection

Access Medicine OB GYN Collection

Access Pediatrics

Access Pharmacy

Access Physiotherapy

Access Surgery

Case Files Collection

Clinical Access

CMDT Online

F.A. Davis AT Collection

F.A. Davis PT Collection

First Aid Collection

FIRSTAid eBooks

Harrison's Online

Harrison's Practice

JAMAevidence

OMMBID

Primary Care Collection

USMLE Easy