Contents:
News | Training | Special Offers | MeL | RIDES
News
MCLS welcomes new Indiana Community Engagement Librarian
We are pleased to announce that Pam Seabolt is the new Indiana Community Engagement Librarian. Pam most recently worked at the Jeffersonville Township Public Library, where she managed the Clarksville Branch and led several community engagement initiatives. Pam comes to us as a Public Innovator, having participated in the ALA/Harwood Public Innovators Lab for Libraries. Her first day with MCLS will be August 28.  Welcome, Pam!

Read our interview with Pam>>
Libraries Read: 1 Book discussions
Join MCLS and libraries across Indiana and Michigan in reading this year's Libraries Read: 1 Book selection, Hillbilly Elegy by J.D. Vance. Then participate in a discussion, or host your own!
Tuesday, Aug 8, 5:30pm Eastern (4:30pm Central), Lansing Brewing Company, Lansing, MI
Wednesday, Aug 16, 10am – noon Central (11am - 1pm Eastern), Lake County Public Library, Merrillville, IN
Credit: 1 general LEU for Indiana staff for in-person discussions
Register for a book discussion: Libraries Read: 1 Book registration form
Discussion questions are available to libraries who would like to host their own discussions. Email Jan Davidson at davidsonj@mcls.org.
Third Michigan Harwood Cohort applications now open
The Library of Michigan and MCLS are pleased to announce a third opportunity for Michigan library staff to participate in The Harwood Institute training. This opportunity will include a full 2.5 day Public Innovators Lab, followed by 18 months of coaching. The lab will take place November 7 - 9, 2017 in Lansing.
The training will be led by coaches from The Harwood Institute for Public Innovation. It will be robust, extensive, and is being offered at no charge to selected Michigan libraries, with generous stipends provided through Library of Michigan LSTA funding.
Applications are now available and being accepted through August 31.
Read more and download an application>>
Indiana scholarship recipients for Harwood Public Innovator Labs to convene for a Community Engagement Reboot
MCLS has made an investment in Indiana libraries by providing scholarship funds for staff from 28 libraries to attend ALA/Harwood Public Innovator training over the past two years. We are committed to continuing to support these libraries in this important work. As such, we are convening staff from the scholarship-recipient libraries to an all-day, free, "Community Engagement Reboot" workshop on September 28 at the Brownsburg Public Library in Brownsburg, IN. This workshop will be limited to up to three staff from the Indiana libraries who have attended either an in-person or virtual ALA/Harwood Public Innovators Lab, and invitations have been made to those libraries.
Funds for this workshop are provided by the Indiana Grant Program, established by the sale of the former INCOLSA building.
Register today for Michigan safety programs
We hope you'll join MCLS, along with the Michigan Library Cooperative Directors Association, Library of Michigan, Michigan Academic Library Association (MiALA), and Michigan Library Association (MLA), for programs on safety in libraries this September.
"Library security: A safer place" will be Wednesday, September 6, in Gaylord. "Creating a culture of safety and security in your library" will be Thursday, September 7, in Dearborn. Dr. Steve Albrecht will be the keynote for both programs.
Registration is open, and spots are filling up. Don't miss your chance to be part of these important events!
Third Thursday Twitter chat:

Open Educational Resources (OER)
Join us on August 17 at 2pm Eastern (1pm Central) for our Third Thursday Twitter chat. This month, we'll be discussing Open Educational Resources (OER) with Jan Woodall, Director of Libraries at Ivy Tech Community College – Central Indiana. Use the hashtag #MCLSchat.
New to Twitter?  Here are instructions.
Did you miss our July chat on the Libraries Read: 1 Book selection, Hillbilly Elegy?  We archived it for you.
Community Engagement Roundtable discussions scheduled for September
We'll be gathering together in both states in September to discuss community engagement efforts at your libraries. Attendance is free, but pre-registration is requested. 
For this round of conversations, we'll be in Southwest Michigan at Kalamazoo Public Library on September 21 and in Northern Indiana at Mishawaka-Penn-Harris Public Library in Granger on September 22.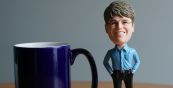 Send in your questions for Coffee with the Executive Director 
Our next online coffee and chat with MCLS Executive Director Randy Dykhuis will be Thursday, August 3, at 9am Eastern (8am Central). This is an open chat, a chance to ask Randy any questions you have and talk about what MCLS can do for you, our members. No need to register; just follow the steps on our webpage to go to the Zoom meeting!
Get instructions on setting up Zoom on your computer and logging into the chat>>
Increasing student exposure to information literacy instruction
Berkshire Community College librarian Karen Carreras-Hubbard experienced challenges while attempting to collaborate with faculty to strengthen their students' information literacy. To overcome these challenges, Karen created a toolbox for faculty which included outlining content, real world implications, and instructions for embedding videos and tutorials into course pages. To create her toolbox, Karen used Credo's InfoLit Modules, Moodle, and Springshare's LibGuides. She was able to increase her reach to students by exposing them to valuable information literacy instruction in their classes and on their own time. Karen has received an overwhelmingly positive response from faculty and students. If you would like information on Credo's InfoLit Modules or Springshare's LibGuides, contact Megan Bauerle at services@mcls.org or 800-530-9019 ext 401.
MCLS's STAT!Ref purchase reaches 15-year milestone
In 2001, MCLS partnered with Teton Data Systems to offer STAT!Ref to 24 academic and hospital member libraries. This year marks a 15-year milestone, and the group purchase has grown to more than 40 participants. The STAT!Ref package has changed over the years, due in great part to the Michigan Health Sciences Libraries Association's (MHSLA) annual review and management of the collection's included titles. This unique relationship has allowed the package to change as the participants' needs have changed.

MCLS continues to strive for longstanding partnerships with vendors that are advantageous to our members. Visit MCLS's vendor information page to see a complete list of our partners.
---
Training
Free marketing and technology webinar from Third Chapter Partners
Thursday, August 10, 1 - 2 pm Eastern (12 - 1 pm Central)
Marketing professionals are using the mantra, "Personalize everything!" Personalization creates meaningful impact and can be part of a library's effort to recognize its most loyal users, turn occasional users into long-term supporters, and build greater awareness among its community. This webinar, presented by Ted Fons of Third Chapter Partners, will explain how libraries can use new marketing automation technology to personalize their digital communications. It will also explore how, by using existing data from the ILS and other library systems, libraries can conduct customer relations management (CRM) practices and extend their current marketing efforts with personalized and impactful messaging — messaging that can promote the use of collections, programs, and services, and reinforce the library's brand.
Registration is appreciated but not required. Space is limited.
August workshops
MeL workshops
MeL databases workshops
For more information, or to see our whole semester of workshops, visit our upcoming workshops and events page. If you have any questions, please contact training@mcls.org.
---
Special offers
MCLS and our vendor partners invite you to celebrate summer with Infobase Learning, explore the world with Mango Languages, and bring learning to life with SAGE Video.

For more information or to request a quote for any products available through MCLS, please contact Chrystal Babbitt and Megan Bauerle at services@mcls.org or 800-530-9019 ext 401.

Celebrate summer with Infobase resources
This summer, you can host a video night to travel the world with HBO documentaries in ACCESS Video on Demand. Or, inspire your patrons' summer reading program choices by directing them to Infobase's Public Library eBook Collection, featuring over 800 classic titles. Finally, help your patrons achieve their dream career with Ferguson's Career Guidance Center reference database. Infobase Resources provide something great for every patron's summer.
Mango Languages loves libraries
Just ask the over 2,700 North American libraries that subscribe to Mango's digital language-learning resources. For your patrons: a fresh, intuitive, and flat-out fun way to learn new languages in the library, at home, or on-the-go. For you and your staff: a stellar customer support team, downloadable promotional materials, and your very own client care specialist to help you get the most out of your subscription.

Sage Video: Bring teaching, learning, and research to life
SAGE Video streaming collections bring more than 1,000 hours of cutting-edge teaching and research-oriented video content across the social sciences. Combining original and licensed content developed in partnership with leading academics, societies, and practitioners, SAGE Video offers an engaging and complete resource for students, faculty, and researchers. Subject collections include Business & Management, Education, Politics & International Relations, Psychology, and more.
---

MeLCat Users Days 2017
Thank you to the 170 folks from all over the state of Michigan that were able to come out and meet the MeLCat team during the six July events. Meeting staff face to face and hearing about the day-to-day issues makes a real difference to the whole team. We have lots of ideas to keep us busy for a while!

A special thank you to all of the host libraries for their generosity, cooperation, and the help they provided:

Delta Township District Library
Bloomfield Township Public Library
Portage District Library
Saline District Library
Peter White Public Library
Crawford County Devereaux Memorial Library
Questions?
MeLCat questions and comments should be sent to melcathelp@mcls.org.
The MeL project is funded by the Federal Library Services and Technology Act (LSTA) via the Institute of Museum and Library Services (IMLS) through the Library of Michigan, part of the Michigan Department of Education. Additional funding is provided by the State of Michigan.
---

RIDES Task Force formed
MCLS has convened a RIDES Task Force to work with an outside consultant to develop recommendations for making the current delivery system more seamless and effective. Members of the Task Force represent the diversity of libraries receiving materials delivery.
Questions?
RIDES questions and comments should be sent to the RIDES Assistance form.